2004-05 Volunteer Extraordinaire
Mrs. Marie Hall Smith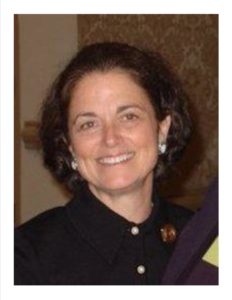 If not for Marie Smith's extraordinary dedication, Respite Care of San Antonio, San Antonio's Susan G. Komen Breast Cancer Foundation Affiliate, and The Children's Museum of San Antonio may not exist.
"It makes me proud that the Junior League, an organization whose mission is to nurture and promote volunteerism,  sets aside one day to recognize one individual whose EXTRA ORDINARY service has enriched our City in a unique and distinguishing way,"  said Carri Baker Wells, JLSA Sustainer.
Highlights of Marie Smith's involvement in the San Antonio community include:
Founding Board Member and Past President of Respite Care of San Antonio
First Executive Director of Susan G. Komen Breast Cancer Foundation San Antonio Affiliate
Cancer Center Council Member and Book & Author Luncheon Chair for CTRC
Executive Director of Alamo Heights School Foundation
President and Board Member of The Junior League of San Antonio, Inc.
Marie has also been involved with American Cancer Society, United Way, Charity Ball, Any Baby Can and many other civic organizations.
Marie was very humbled and honored to receive The Junior League's 2005 Volunteer Extraordinaire award.  "I wish that I could have had all of the individuals who had worked with me on the various initiatives at the podium as we all know that one person does not make an organization!  The best part of the journey was meeting the diversity of people along the way, and of course having the support and encouragement of my family.  My faith has also been a light to my path in each endeavor," said Marie after receiving the award on March 22nd.
In 21 years, San Antonio is a different community because of Marie Smith.