2015-16 Volunteer Extraordinaire
Rhonda Kolm Calvert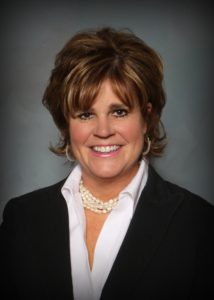 Rhonda is a San Antonio native. She graduated with honors from the University of Texas at Austin. While at UT she was a member of Mortar Board, Orange Jackets, and Alpha Delta Pi Sorority, of which she served as President. Rhonda was also awarded the UT Endowed Presidential Scholarship, Hattie W. Hewlett Scholarship and the Goodfellow Award.
After graduation she returned to San Antonio to begin her career in Banking. She is now Comerica Bank's Market President, a $65 billion bank headquartered in Dallas, Texas.
Rhonda is committed to her hometown and is heavily involved in the community. She is a Board member of The Charity Ball Association, The Battle of Flowers Association, the San Antonio Fiesta Commission and the San Antonio Chamber of Commerce. She is also a member of the Military Civilian Club and Timely Topics. She is a Past President of the Junior League. In 2006, she was the second female President of the Downtown Rotary.
Rhonda is married to Joseph Dittmar Calvert.