99 Reasons to Celebrate JLSA's Legacy
Every week, 2022-2023 JLSA President, Amanda Crouch, is celebrating every aspect of our league by making a weekly post of 99 Reasons to Celebrate JLSA's Legacy.
With this special blog series, we will honor and celebrate everything that makes our organization and our members special. We hope this weekly celebration teaches you something about our League's past and helps each and every member remember why we joined and why we continue to serve.
Do you have thoughts on what makes the JLSA so special? Email us today at centennial@jlsa.org!
August 30, 2022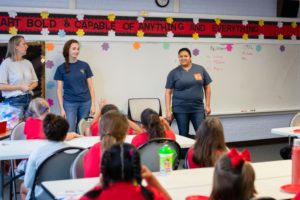 Reason 19: Science Camp
Every summer, the Junior League of San Antonio Science Camp volunteers kick off the new league year by mentoring and hosting science projects for the girls at Girls Inc. of San Antonio. For 3-4 weeks, each daily session is centered around a scientific theme. JLSA volunteers work with girls ages 6-12 to encourage confidence, explain the importance of teamwork and communication, and foster a love for science. The involvement of our volunteers supports these girls and encourages self-esteem, teamwork, and communication while fostering a passion for Science and Technology through STEM (Science, Technology, Engineering, and Mathematics)-based lessons and experiments. This year's chair, Brittney Leismann, reflected, "One thing I loved about Science Camp was being able to relearn lessons I haven't thought about since grade school. It was fun and a little nostalgic, taking us back to when we were students ourselves."August 30, 2022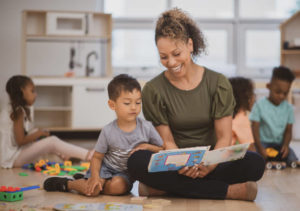 Reason Number 18:  Literacy San Antonio
The Junior League of San Antonio was an organizing force behind LITERACY San Antonio, an idea that was originally a JLSA Signature Project. The original project centralized information about literacy agencies and their programs, prepared literacy events in the community, and provided ways that everyone could get involved or get access to participate. The project concentrated on three main organizing principles: Advocating for literacy programs, raising awareness about the breadth of the problem, and taking action and urging others to do so. JLSA envisioned all residents of San Antonio collaborating and using the Literacy San Antonio resources for advancing literacy. Literacy San Antonio now operates as TXReads, an independent non-profit organization that is committed to significantly and permanently raising literacy and educational attainment across the state of Texas. JLSA's goal is for our signature projects to become an independent nonprofit. TXReads is a great success story!
August 23, 2022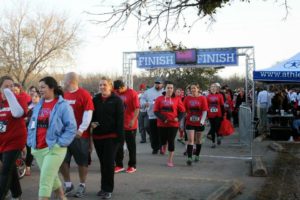 Reason 17: Signature Project: Walking for Women's Health
In 2005, in collaboration with the San Antonio Parks and Recreation Department, the Junior League of San Antonio supported the construction of state-of-the-art walking paths in Brackenridge Park. The Junior League provided a $20,000 financial donation and volunteer support in the development of the trailhead signs for the Brackenridge Park renovation. In addition to financial support, JLSA volunteers assisted with landscaping around the walking path as well. This project revitalized a San Antonio landmark, as well as fulfilled a commitment by the Junior League's membership to provide a safe and centralized location for women and families to walk to better health. We believe the renovation of this city landmark provided San Antonians with a premier exercise location that is functional as well as beautiful. If you have never visited the trails, grab a JLSA friend and check them out!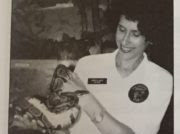 Reason 16: Docent Program at San Antonio Zoo
In the 1970s, Junior League of San Antonio served as the first docents at the San Antonio Zoo. The program began as a Junior League Placement and was the passion of member Gay Keahey after the zoo director was the guest speaker at an October 3, 1969 general membership meeting. The program's official start was October 2, 1970, when JLSA volunteer docents gave tours to third-grade students from St. Luke's Episcopal and Lakeview Baptist schools. The hourlong tours, given twice a day on weekdays, covered highlights of the zoo collection. There were 30 members in the first docent class, and they received training twice a week for a month from zoo staff and officials so they would be able to educate the public. Notably, one of the first docents, Clarita Johnson, is the grandmother-in-law of Sarah Schimpff, the current Vice-President of Communications.