A Time to Give Thanks with the Boys & Girls Club
This time of year, I like to reflect on what I have to be thankful for. Cliche, I know… but as a member of the Junior League of San Antonio, INC (JLSA), there are many things to be grateful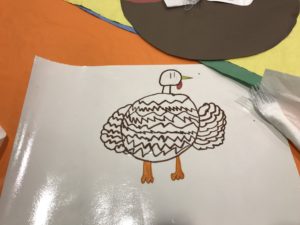 for.  Near the top of that list are the opportunities to visit different parts of San Antonio and see the immediate impact the League has on the community.  This past week, I got to visit the Boys & Girls Club of San Antonio's Annual Thanksgiving Dinner at the SW 19th St location located in the heart of the city's west side. It was amazing to see firsthand, how my involvement in the League translates into a much bigger picture.  The Boys & Girls Club is a community partner of JLSA. Our members have the opportunity to volunteer as a weekday or weekend placement. The ten members in this placement really get a chance to get to know the kids because of all the time spent together throughout the year.
This event, complete with all the traditional Thanksgiving fixings, feeds approximately 500 people. Our volunteers donated the tasty pies and provided an interactive station where the children could make their own trail mix. They also gave out jump ropes. A crowd favorite was the fun wheel for the children to spin. Each spot on the wheel  had a physical activity such as
"Run In Place for 30 Seconds", "move like a helicopter" or
hula hoop. What an excellent way to burn off all that turkey!
This  event also had volunteers from other organizations to help serve food.  It was great to see so many people come together to give these families a fun holiday experience.  It was a fantastic event complete with a DJ and a raffle for a few turkeys for the families to prepare this holiday season.  Seeing our members interact with the kids and their families, showed just how much they truly care and how important this relationship is.
Happy Thanksgiving! Thankful for each and everyone of you!
Written by Sara Gerrish, 2017-2018 VP of Communications