A Word from the Wise – Gretchen Garceau-Kragh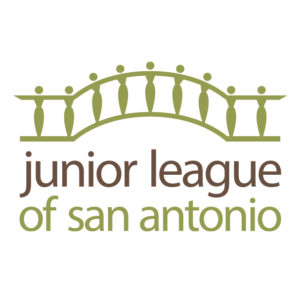 One of my favorite aspects of the Junior League is having phases or seasons to our membership. One of those seasons is known as Sustainer. A Sustainer is a Junior League member who has completed 9 Active years of service and 1 New Member year OR  has reached age 40 and completed at least 3 years of Active service. Sustainers add a wonderful sense of tradition and heritage to the League while providing both support and a wealth of knowledge. Each month I'd like to tap into that knowledge base and ask a Sustainer to share a little. We can learn so much from those that have come before us. 
Q. Tell me about yourself (work, school, family, pets, hobbies, interest, favorite wine, favorite junk food, etc.)
I grew up in Connecticut and received my B.S. degree in Sport Science from Colby-Sawyer College in New London, NH. I then received my Masters in Education from Elmira College in Elmira NY while working at the school as a Graduate Assistant Athletic Trainer. After leaving Elmira, I worked as the Head Athletic Trainer at The Gunnery School in Washington, CT and then as an Assistant Athletic Trainer at the US Military Academy, West Point NY. In 1999, I moved to Fayetteville, NC after marrying my husband, John Kragh, an Orthopedic Surgeon in the US Army. I lived in Fayetteville for two years, working as the Head Athletic Trainer at Methodist University. We moved to San Antonio in 2001 when my husband got stationed at Fort Sam Houston. In 2004, I received my MBA in Sport Management from UIW while I also worked at the school as the Athletic Training Program Director. We have three cats – Coconut, Nutmeg and Ninja and another 8-10 "moocher cats" that stop by the house in the morning and evening for breakfast and dinner. My husband and I are both sports fans and enjoy playing golf and going to baseball games. We have played golf in 25 states and 7 foreign countries and our goal is to play golf in all 50 states and each continent (except Antarctica). We are also trying to visit each major league ballpark and have visited 11 of the 30 so far.
Q. Why did you choose to join the Junior League?
My parents were always part of some civic group – Little League, HS Booster Club, etc. so it was natural to join some type of service organization. I first learned about the Junior League when I bought the JL of Savannah's cookbook on a visit to Savannah in 1994. While taking a baking class at the CIA in Hyde Park, NY I met someone who was a member of the JL of Poughkeepsie and she told me about a league closer to my home so I joined the JL of Orange County, NY in 1998.
Q. How many years were you in the League before going Sustainer?
Total of 14 years (1 active year in the JLOC, 2 active years in the JL of Fayetteville, NC and 11 years with JLSA)
Q. How many years have you been a Sustainer?
This is my 5th year as a Sustainer.
Q. While an active member, what kind of placements did you hold?
My first placement was in the French Room at the Rummage Sale. I was also Rummage Sale Treasurer, Billing Treasurer, Corresponding Secretary, Fund Development Chair, League Treasurer, Annual Fund Chair, Assistant Placement Chair, President Elect and President in 2011-2012.
Q. What placement did you enjoy the most and why?
I learned the most about the league and how to effectively deal with people as League Treasurer. If you can be successful in that placement you can do anything. Being Annual Fund Chair gave me the skills I needed to make a career change from being an Athletic Trainer to working in Fundraising.
Q. As a Sustainer how do you stay active with the League?
I have been a Sustaining Advisor (SA) since going sustainer. I have been a SA to Finance, the Bright Shawl, Nominating and two years with Community Council.
Q. What other organizations are you now active with?
I am currently on the board for the Animal Defense League and SA Pets and I am the Vice-President of the King William Association.
Q. How has being in the League affected your life?
It has affected my life in several ways. As a "military spouse" it gave me a way to get to know people and the new city we were living in. When I moved to SA I was specifically placed with the Rummage Sale since it was a big committee and would give me the opportunity to meet a lot of people right away. The league has also taught me how to fundraise and manage an organization, which helped me with my career change. Last, it gave me friends I would never had made otherwise. I don't have family in SA so when my husband deployed in 2006 it was my JL family that looked out for me while he was gone.
Q. To those considering joining the League, what would you say?
I would suggest talking to current league members and maybe women who were league members but are no longer. Ask each what they like and don't like about the league. And educate yourself about the league and what it is about and stand for. Weigh the pro's and con's of joining. What do you want to give to the league and community through your membership? What do you expect to get in return from the league? Don't join just because your mom was a league member or your friend needs someone to carpool with to the General Membership Meetings. Join because you want to be a member and make an impact in the community.
Q. To our brand new members, what advice would you give?
Try new things, go outside your comfort zone. When I was President, my theme was "Know No Boundaries" and I met that two ways. One, we were going to work in the community in areas we had not worked before and two, take some chances and take on that placement or volunteer shift you may not have thought to take. You may love it or you may hate it, but at least you tried it. You never know what you will like or not like until you try!
Q. To our members midway in their league life, what advice would you give?
Stick it out. The league needs experienced, passionate women to lead the organization and mentor along the newer members. And if you decide it is just not for you take the skills you learned as a JL member and go find something you are passionate about. For me its animal welfare. For others it might be children's issues, the environment, politics. Find your passion and make an impact.
Q. As a woman speaking to women, what one thing would you want them to know?
Failing is OK because you will still learn something from it. The first fundraiser I chaired netted $50 but I didn't let that failure deter me. I took the initiative to educate myself and shadow some very seasoned, successful event planners to make myself a better event planner/fundraiser. Now I have the knowledge, skill and confidence to run major events that net hundreds of thousands of dollars. Don't give up because of one set back.
Thank you Gretchen, for your time and energy to the League and Community, but most especially, thank you for your wisdom. 
"By three methods we may learn wisdom: First, by reflection, which is the noblest; Second, by imitation, which is easiest, and third by experience, which is the bitterest." -Confucius
By Crystal Sperber