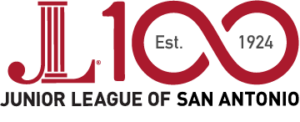 JLSA Centennial: 100 Years of Impact
Investing in the next 100 Years
Be part of the celebration: Submit your JLSA photo memories!
In 1924, a group of 11 women gathered together and founded the Junior League of San Antonio. Since then, this organization has forever changed the lives of thousands of women and improved the San Antonio community in measurable and significant ways.
From our early start assisting doctors at the Children's Free Clinic to our most recent endeavor, supporting the development of the Junior League Education Center at Clarity Child Guidance Center, the tireless and dedicated efforts of JLSA volunteers have touched the Alamo City in countless ways.  Together, the women of the Junior League have raised over $25 million dollars and donated thousands of hours of volunteer service for the betterment of the community.
Throughout the years, JLSA has also offered members invaluable training. From nonprofit management, to how to read financials, to how to plan an event, to how to be a mentor, the League has offered personal and professional development that members have used in their homes, careers and other leadership opportunities. Junior League truly is a training organization that provides members the chance to learn new skills. The entire San Antonio community has benefited from the training our members have experienced over our 99 years.
The Junior League of San Antonio is so excited to celebrate our organization's rich 100-year history. Our members are hard at work planning a year of centennial celebrations to honor the legacy of the women who have come before us, recognize our historic partnerships, and celebrate the milestones our members and sustainers have reached together.
We look forward to wishing JLSA a happy 100 years with a variety of service projects, member celebrations and community events in 2023-2024.  
There are also two campaigns that will be launching soon:
ReMember Campaign. This will be inviting any former JLSA member or sustainer who is no longer active to reactivate membership. If you know a former member and want us to include her in our campaign, please email her name and contact information to presidentelect@jlsa.org. We want every member who had any part in JLSA's milestones over the past 100 years to be part of our Centennial year
Centennial Legacy Campaign. Through our Centennial Legacy Campaign, we will be seeking financial contributions to support our centennial efforts. The contributions will be used to support our centennial archive project and celebration, as well as set up an endowment for JLSA member scholarships.  If you would like to receive information regarding this campaign, please send your contact information to president@jlsa.org.
We feel incredibly honored to launch these efforts during this historic time for JLSA. Please reach out to either of us with any questions, suggestions or even your favorite JLSA memory! We look forward to celebrating with you in the years to come.
Sincerely,
| | |
| --- | --- |
| | |
| Amanda Crouch | Rachel Briseño Bruno |
| JLSA President | JLSA President |
| 2022-2023 | 2023-2024 |
Celebrate With Us
Over the past 99 years, The Junior League of San Antonio has offered women the space to develop and refine their talents while giving back to the city we love. As we prepare for JLSA's Centennial year, we will take the opportunity to look back on the incredible progress being made, and to look forward to the future of the JLSA.
Below are three ways you can participate in the celebration:
The History of the Junior League of San Antonio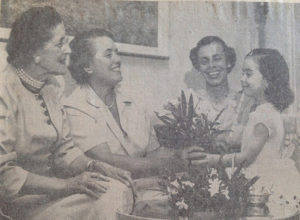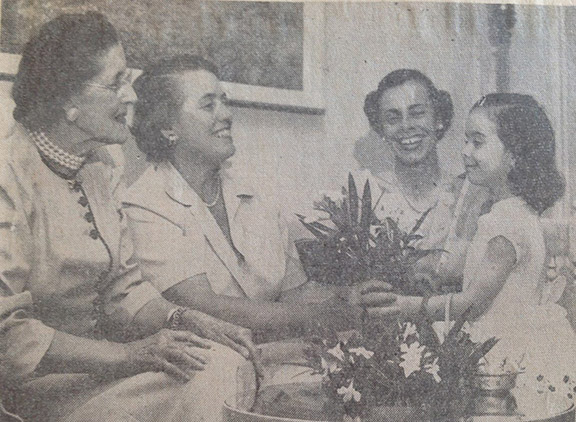 To understand where we are going, we must understand where we have been. And as we approach JLSA's Centennial year, reflecting on and honoring our history becomes all the more important.
Throughout our 99-year history, the JLSA has built an exemplary record of charitable achievement in the name of creating a stronger San Antonio community. You can read more about this history here, and you can send your own JLSA  memory to our Historian at the contact information below.
Contact
| | |
| --- | --- |
| JLSA Centennial Chair | Historian, 2022-2024 |
| Casie Moler Martinez | Kara Bagg |
| (210) 781-6597 | (210) 291-9656 |
| centennial@jlsa.org | karabagg2@gmail.com |