Community Partner Spotlight: Girls Inc. of San Antonio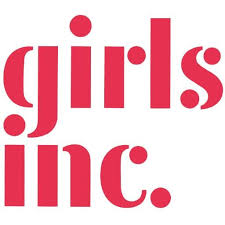 Organization Name: Girls Inc. of San Antonio
When was your organization founded / how long have you served in the San Antonio Community: Girls Inc. of San Antonio has been serving our community's girls since 2004.
What is your Mission Statement: Girls Inc. of San Antonio works to inspire all girls to be strong, smart, and bold. The organization equips girls to navigate gender, economic, and social barriers to grow up healthy, educated, and independent. Girls build confidence and embrace positive decision-making to take charge of their health and well being, and to achieve academic, personal, and career goals.
In 600 words or less, how does your organization impact our San Antonio Community: The Girls Inc. experience consists of people, an environment, and programming that, together, empowers girls to succeed. The people are trained staff and volunteers who build lasting, mentoring relationships, and peers who share their drive and aspirations. The environment is girls-only, physically and emotionally safe; there is a sisterhood of support, high expectations, and respect. The research-based programming is hands-on, minds-on, and meets the needs of today's girls to provide the age-appropriate information and knowledge so girls make decisions leading to healthy lives; succeed academically; and develop life skills to prepare for adulthood.
The organization puts the mission into practice through year-round, holistic, compensatory, and intentional programming; focusing on STEM, healthy relationships, sound body image, and college and career readiness. Programs occur after school, on weekends, and during school breaks. Our aspiration is for girls to not only graduate from high school, without getting in trouble, but to be prepared to begin post secondary education and complete their degrees. Programs are designed to help girls explore and celebrate their strengths, their voices, who they are today, and who they will become.
Messages reflected during programming supports the Girls Inc. Bill of Rights. By the time a girl completes a program, she has learned that:
1 – Girls have the right to be themselves and resist gender stereotypes.
2 – Girls have the right to express themselves with originality and enthusiasm.
3 – Girls have the right to take risks, to strive freely, and to take pride in success.
4 – Girls have the right to accept and appreciate their bodies.
5 – Girls have the right to have confidence in themselves and be safe in the world.
6 – Girls have the right to prepare for interesting work and economic independence.
Last year, more than 40% of girls the organization served reported living in families earning $30,000 or less a year. More than 80% of girls identified themselves as girls of color. Many are underestimated, their promise overlooked. But, girls clearly can and do develop the positive relationships, grit, determination, and work ethic to awaken their potential and succeed.
What is the vision of your organization for the future of our Community: At Girls Inc. we have a vision of a world where every girl values her whole self and her inherent strengths, has opportunities to develop her potential, breaks past serious obstacles, and leads a healthy, educated, and successful life. These girls then grow up to become accomplished women, role models, and leaders: creating positive change and breaking the cycle of limitations for their families, communities, institutions, and for all of us across San Antonio.