The Junior League of San Antonio, Inc.'s Centennial Signature Project, Paving New Paths, will promote resilience and mental wellness in the greater San Antonio community by developing and implementing a research-based curriculum that will empower children and their families to build positive relationships and identify social-emotional needs in themselves and others.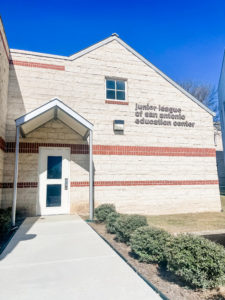 The JLSA has partnered with Clarity Child Guidance Center on the Centennial Signature Project. This partnership will develop and implement a curriculum for children in grades 1 through 3 and their caregivers on resilience and mental wellness. With almost 1 in 5 young people having one or more mental, emotional, or behavioral disorders, the Junior League of San Antonio, Inc. recognizes the growing need and importance to provide youth and their families with tools to fight the statistics.
As a way to deepen the impact of this project, JLSA will be funding a grant to help renovate a building on Clarity Child Guidance Center's campus into the Junior League of San Antonio Education Center, which will provide a space to help Clarity train the next generation of caregivers and to help those currently in the profession stay current on all the latest research and topics to better care for their patients.
For our Paving New Paths fundraiser, 20 Trailblazers – community leaders and JLSA leaders alike with a passion for this project – have each committed to raising $5,000 to fund the project and renovation grant on behalf of the JLSA. This fundraiser officially kicks off for its fourth year on January 24, 2022 and will run through April 1, 2022.