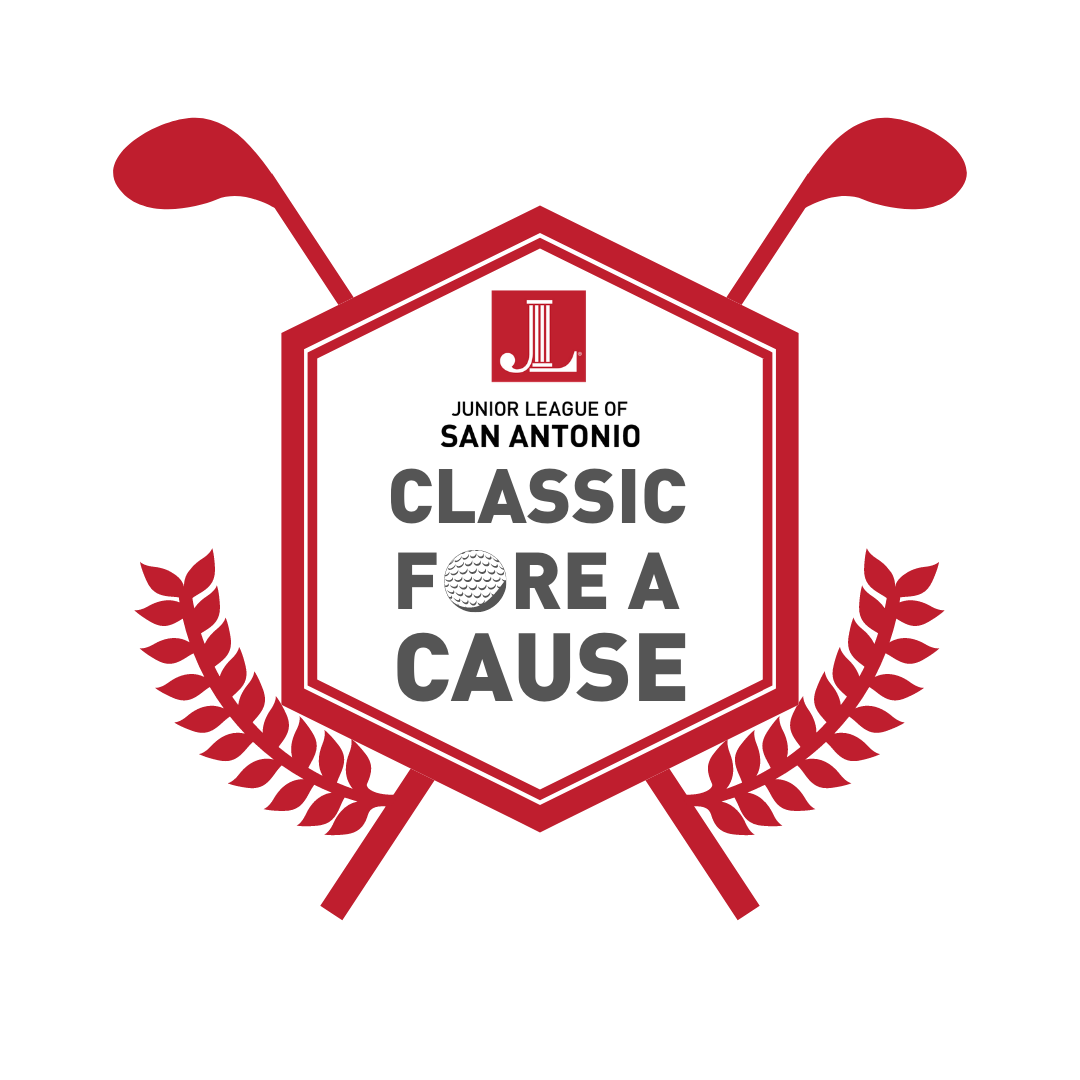 Join the Junior League of San Antonio, Inc. for a day of golf filled with fun prizes and contests along the way! The inaugural Classic FORE a Cause will be held on April 30, 2021 at Canyon Springs Golf Club. Shotgun time is 8 a.m.
Register as an individual for $150 or a team of four for $500 per team. Lunch and golf carts are included as well as a swag bag generously sponsored by Crystal Fuller State Farm Insurance.
We look forward to seeing you on the course!
Ticket Packages
We are adding to the tournament fun with a variety of games! Tickets for the games are available for purchase at the time of registration or the day of the tournament.
Par-"TEE" Cart – Start before tournament: Each purchaser is entered into an opportunity to drive the Par-"TEE" Cart (decorated cart loaded with a cooler of snacks and drinks); Winner will be drawn at 8 a.m. right before the shotgun start.
Mulligan – Extra on course: A "do over"; provides a golfer to retake a poor shot; not counted on the scorecard; can only be used once by the golfer who purchases it.
Grenade – Extra on course: A "hand throw"; can be used to improve a shot with no stroke penalty; each entry can be used once.
Pay a Pro – Extra on course: The purchaser wins an opportunity to "Pay A Pro" at a certain hole to play for them; each entry can be used once.
Hole in One – Game after course play: Opportunity to make a hole in one; will occur at noon.
View all packages and buy tickets now!
JLSA Ball Drop
Enter for a chance to win the JLSA Ball Drop sponsored by Jacob and Sadie Schweers. Each purchase will match with a numbered ball and the balls will be dropped from a helicopter on the course at noon. The ball that drops closest to or in the hole wins a $500 gift card! Purchase 1 ball for $20 or 3 for $50.  Note: Participants do not need to be present to win the ball drop.
Purchase for your chance to win now!
Sponsors
Thank you to our donors and sponsors for their generous contributions.
Eagle Sponsors

---

Tee Box Sponsors

Crystal Fuller State Farm Insurance

Jacob and Sadie Schweers

---

Double Hole Sponsor

---
Sponsorship opportunities are available for the tournament. If you are interested in being a sponsor or learning more, please click here for more information or email golf@jlsa.org.