JLSA Through The Years: The 1933 Horse Show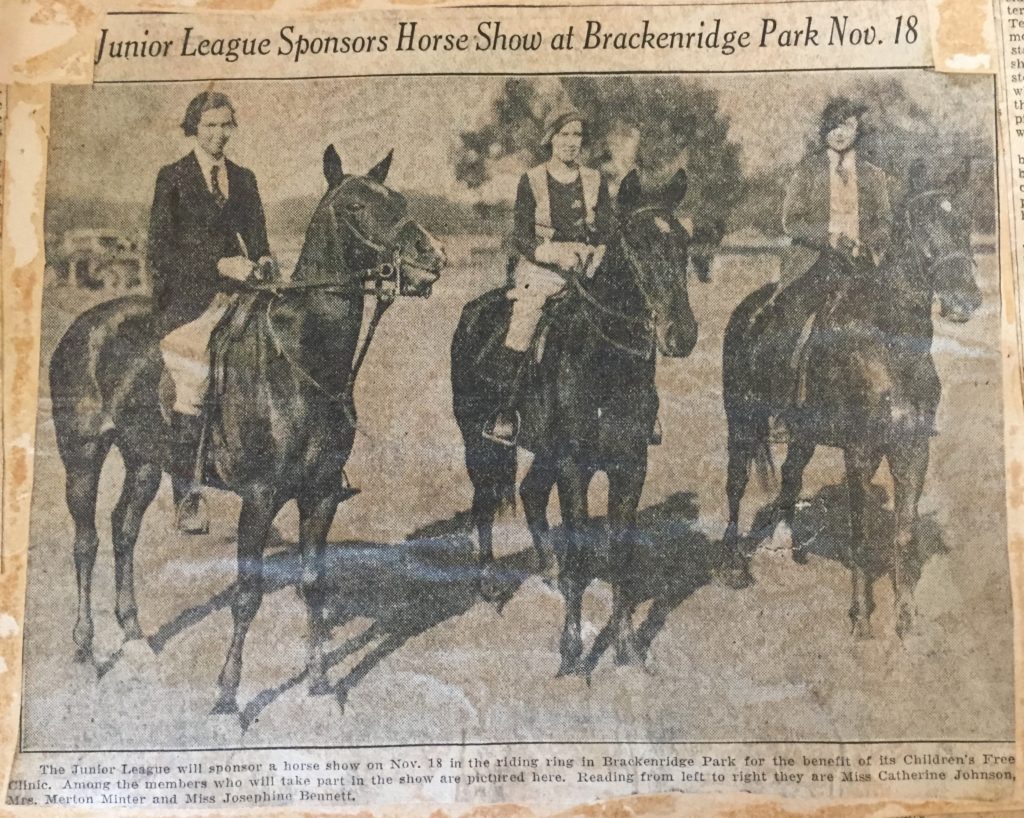 On November 18, 1933, the Junior League of San Antonio sponsored a horse show at Brackenridge Park to benefit the Children's Free Clinic–a legacy project of the League.  This horse show featured several  classes to include three and five-gait, jumping, saddle, driving, and polo.  There were even events for children–a class open to boys and girls up to 10 years of age, a youth's pair class, and a best high school male and female rider.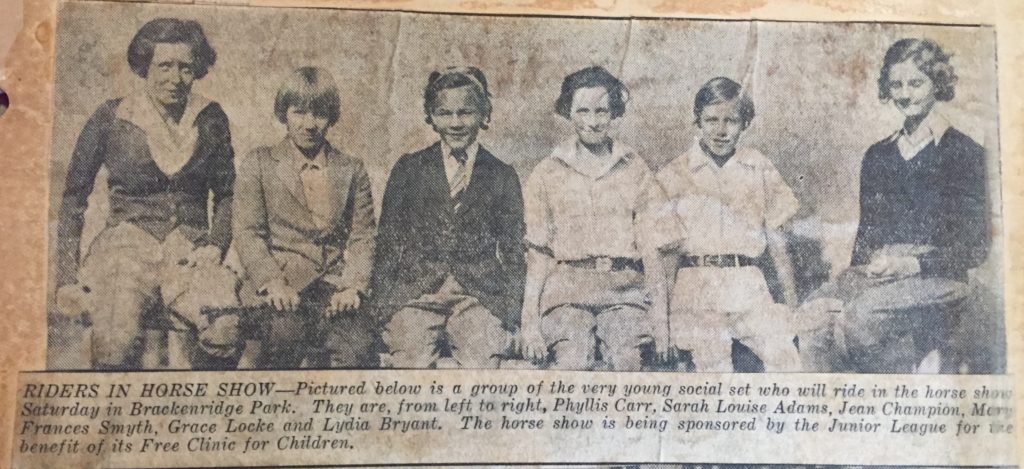 One of the biggest attractions of this event was that Texas polo stars Rube Williams and Cecil Smith were present as judges.   I am sure that JLSA members Mrs. Everett Emerson, Mrs. Charles Schreiner, Mrs. A.N. Champion, Mrs. Gilbert Wright, Mrs. James Chittim, Mrs. Louis Lipscom, Miss Ella Savage, Mrs. Henry Bryant, and Mrs. Edgar Tobin were proud to put on this event as the chairwomen of this committee.   What a wonderful way to raise money to support the community and enjoy a nice fall day in San Antonio.
And, let's remember JLSA's historical ties to such events during this year's Mother's Day Polo Brunch on May 13, 2018 at Olmos Basin Park, where the San Antonio Polo Club has generously offered to donate 50 percent of all ticket sales to the League.  General admission & VIP tickets are available for purchase on the San Antonio Polo Club's website: https://bit.ly/2GuWE25
By Chala Cripps McDonald, 2017-2018 Historian