The Junior League of San Antonio (JLSA) hosted an opportunity for members to give a part of themselves to a worthy cause. Literally! JLSA and The South Texas Blood and Tissue Center collaborated on December 17, 2020 at the Ballroom of the Hilton Airport Hotel for JLSA's first blood drive.
With 44 JLSA members registered, 38 units of blood were collected (36 whole and 1 double red cell, which equals 2 units). Fifteen of those registered were first time donors. Our efforts resulted in saving 114 lives!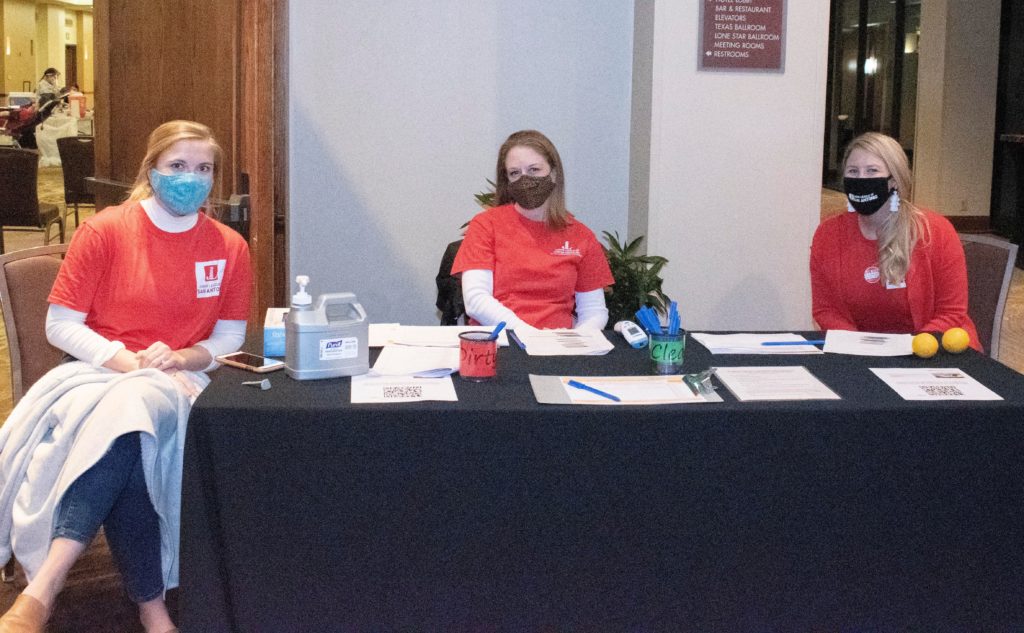 Here is what one of our participating members had to say about this important event:
"The pandemic has resulted in the cancellation of many community blood drives and decreased individual donations of blood and blood products, such as platelets and plasma. In spite of this, the need for blood products in our local hospitals has not changed, leading to a critical shortage. As a pathologist who regularly works with our hospital's blood bank and South Texas Blood and Tissue Center to help support our patients' needs, this dire shortage really hit home. Aside from being a regular whole blood donor myself, I thought that we could utilize the giving spirit of our JLSA volunteers to help mitigate this shortage, and I was right! The ladies of JLSA really came through! I am so impressed by our turnout and the fact that we ended up with 38 units of blood from 37 donors (15 of whom were first-time donors)! Successful team efforts like this are proof that empowered women can and do make meaningful positive changes in our world."
– Whitney McCarthy, League Photographer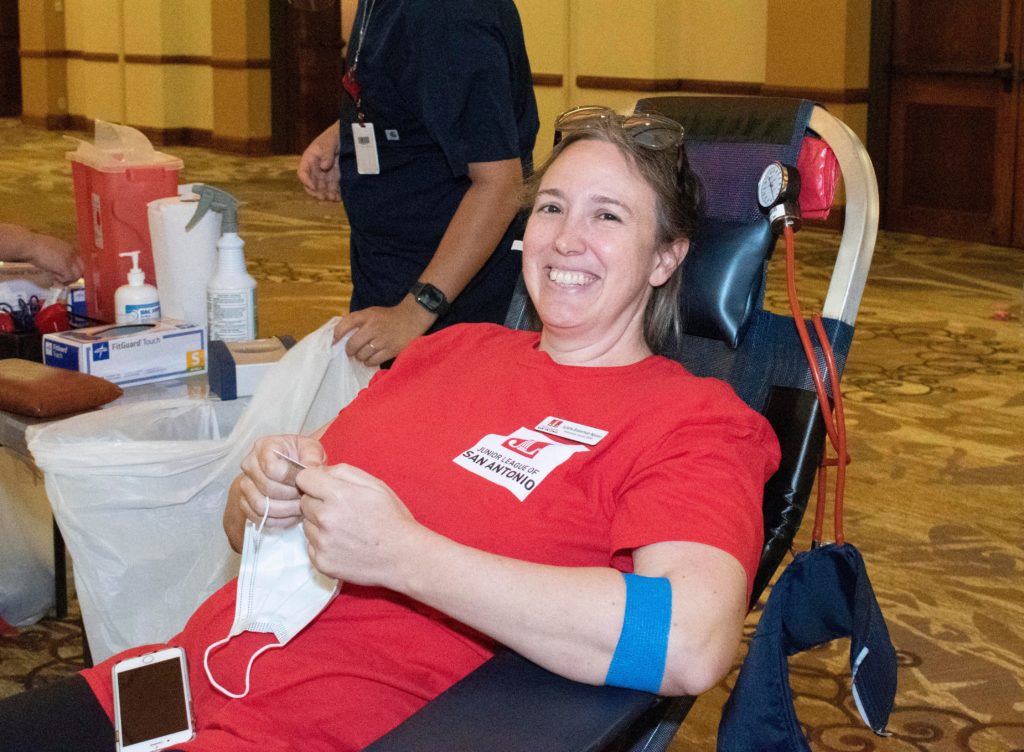 Blood is always needed during this difficult time. If you would like to carry on with this endeavor, there are several sites in San Antonio where you can give blood. Please contact the South Texas Blood and Tissue Center to make your appointment.
Sara Kay Thompson
Communications Council