Member Monday: Active Spotlight and Editor in Chief and Publisher of San Antonio Magazine, Rebecca Cord
This Monday, we are featuring Junior League of San Antonio Active Member, Rebecca Cord, as part of our Member Monday series. Rebecca is the Editor in Chief and Publisher of San Antonio Magazine. Currently, Rebecca is the Website Manager on the Communications Council.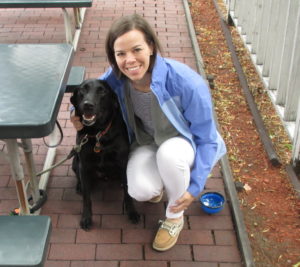 What are your Top 5 Strengths?
Futuristic
Relator
Analytical
Responsibility
Learner
Why did you join the Junior League of San Antonio?
I thought about joining the League several times before I did, but I always had excuses. I was interested in meeting like-minded women and doing good for the community, but my career was demanding. I was traveling nearly every weekend to visit my now-husband, who lived in Austin. Meanwhile, I met some ladies in the Junior League of San Antonio, and I crashed their book club, getting a sneak peek into the work of the League. After I got married, my life felt more settled and I finally took the plunge and joined!
What is your current placement? What placements have you held in the past? 
My first two active years, I was a Clarity Child Guidance Center volunteer. We would do crafts and share snacks with young children who are spending time there. I enjoyed getting to spend time with the kids, observing their excitement as we worked on crafts and provided positive one-on-one attention. They've all had tough circumstances that have forced them to be admitted into a mental health treatment center, so it's a meaningful experience to get to volunteer there. It's also a fun way to get to know the other women on the committee a little at a time. This year, I'm drawing on my professional experience as the Website Manager on the Communications Council.
What challenges do you deal with in integrating JLSA into your busy life?
It can certainly be tough, but I've found that all of my placements (new member year, included) to be manageable. I'm an oxymoron— both a planner and a procrastinator. At the beginning of the year I schedule as much as I can, but I'm also one of those 11th hour Goodwill submitters!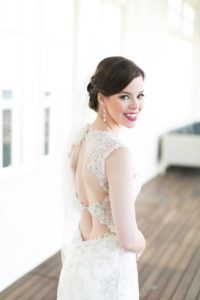 What advice do you have for someone thinking about joining the Junior League of San Antonio?
My advice would be to remember that you get out of it what you put into it. Let's be honest. Will you love every moment of it? No. However, there are so many opportunities to try new things and meet new people—you'll find your place and have experiences that you truly couldn't get elsewhere.
Describe your job, family life, and hobbies in as much or as little detail as you'd like:
I'm the Editor in Chief and Publisher of San Antonio Magazine. If you want to know about events, new restaurants, shops, and interesting people, I can give you all the details! My husband, Andrew, manages accounting / finance for a local company called Safety Supply. We are also "fur parents" to a spoiled, lovable black lab named Finn.
What are your goals, both within and outside the League?
While I love to look ahead (my top strength is Futuristic!), I'm at a point in my life where I have no idea what's next—personally, professionally, or regarding JLSA—and I'm OK with that. I'm focusing on making the most of every moment and finding peace in the now.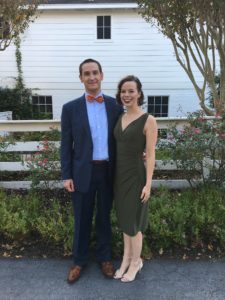 ---
Want to learn more about the Junior League of San Antonio's community involvement, history, and current events? Want to reach beyond your day-to-day life and make positive changes in the city we so fondly call "home?" Interested in forming lifelong friendships that unite women with a strong commitment of purpose to building better communities in San Antonio? Find out how you can become a member here. 
---
By: Rupal Patel