Member Monday: Sustainer and San Antonio Native Dawn Phillips
This Monday, we are featuring the Junior League of San Antonio's Sustaining Member, Dawn Phillips, as part of our Member Monday series. Dawn has been an active member in the League for 10 years. Read more about Dawn below: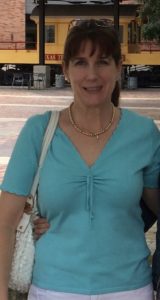 Where are you from?
I was born at the Nix Hospital in downtown San Antonio and have lived here for most of my life. I love my hometown and the community that has shaped my memories from childhood to motherhood, and beyond.
What motivated you to join the Junior League of San Antonio?
Many of the women I admired in my younger years were involved in the Junior League of San Antonio and motivated me to join the organization once I turned 23. One of the women I admired the most was Margaret Deely, a past president who radiated kindness and true charitable inclinations. After seeing how positively these women impacted the community I hold so dear, it motivated me to join the League so I could help contribute to our city.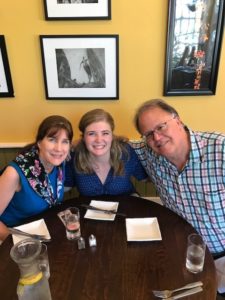 How many years were you active member in the League?
I was active in the League for 10 years from 1988 to 1998. During these years I was also working as a teacher and librarian and found many of my placements to be highly enriching in my field of work. These were some of the most fulfilling years of my life and I am still so happy and grateful to be a part of the Junior League.
What was your favorite placement or position in the League?
Although I certainly have my favorite placements, I find it difficult to narrow them down to just one. Teaching at the Botanical Gardens, Literacy San Antonio, and even the San Antonio Zoo are all experiences I treasure. These placements helped me to grow, not only as a teacher but also as a person.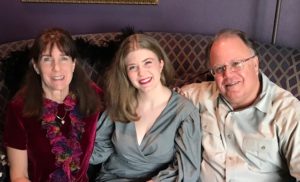 What is your favorite vacation spot?
My husband and I love vacationing to new places, but we often seem to find our way back to London. One of my husband's closest friends lives in London with his wife, and acts as a personal tour guide who shows us his favorite spots every time we visit. As a classical music enthusiast, my husband will often find the most wonderful performances for us to see, on top of the other sites and museums we visit. London's rich culture (and wonderful restaurants) always keep us coming back for more.
What are some fun facts or tidbits about yourself?
I am married and have a 17-year-old daughter who is currently experiencing the joys of filling out college applications. Despite the paperwork, she is so excited to partake on the adventure of finding a university best fit for her passions. Her high school career, like the 10 years I spent with the League, was greatly enriched by her volunteer experiences.
---
Want to learn more about the Junior League of San Antonio's community involvement, history, and current events? Want to reach beyond your day-to-day life and make positive changes in the city we so fondly call "home?" Interested in forming lifelong friendships that unite women with a strong commitment of purpose to building better communities in San Antonio? Find out how you can become a member here. 
---
Article by Rupal Patel