Member Monday: Transfer Member and CrossFit Enthusiast Sarah Schimpff
This Monday, we are featuring the Junior League of San Antonio's Transfer Member, Sarah Schimpff, as part of our Member Monday series. Sarah transferred from The Junior League of Fort Worth and is excited to call San Antonio her new home. Read more about Sarah below: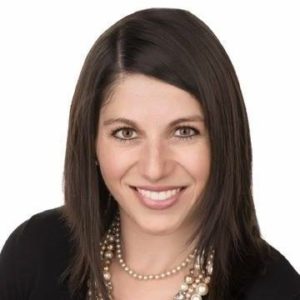 Why did you join the Junior League?
I wanted to make a difference in my community, expand my knowledge of our city's resources, and make new friends.
Where did you transfer from and what brought you to San Antonio?
I transferred from the Junior League of Fort Worth. (GO FROGS!) My husband is taking over his father's custom home building company because his dad is ready to retire. We always planned on San Antonio being our forever home, so we're excited to be closer to family and plant roots here.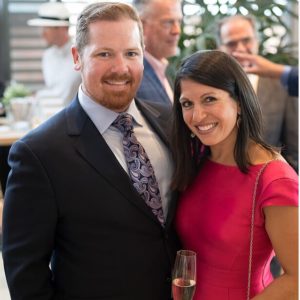 My husband, Carter, and I have been married for eight years. He was born and raised in San Antonio, and we even got married here. I've been visiting SA for 11 years so it has truly felt like home.
Why was it important to continue your membership with JLSA after moving to San Antonio? 
Funny enough, for the same reasons that made me want to join the League in the first place! I want to serve and make a difference in San Antonio, learn more about our city, and make new friends.
What were some of the challenges you faced in completing your requirements?
I love to be involved and busy, so sometimes I would have conflicting events. Thankfully, I'm really organized and pre-planning has helped me accomplish everything.
What was your favorite Junior League placement in your former League?
I was honored to co-chair our Kids in the Kitchen Health Fair as a third-year active. I have a passion for health and wellness and it was truly fulfilling to bring education and opportunities to the communities who could benefit most. 
What are you most looking forward to this year with JLSA?
I'm looking forward to bonding with my Transfer class and becoming more familiar with my forever home.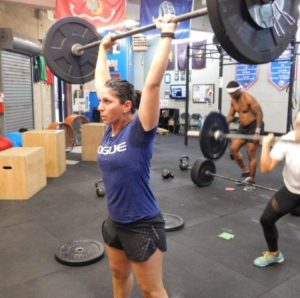 "I've been CrossFitting for over 6 years and it's a great way to keep my mind and body healthy. Plus, it's something fun that my husband and I can do together. We just joined CrossFit Optimistic here and we love it."
What advice do you have for someone considering joining the Junior League?
Jump right in! When you open yourself up to new opportunities, you create new relationships, learn new skills, and challenge yourself- that's where incredible growth happens. I was given an impactful piece of advice from our President during my provisional year, "when the League asks, just say yes."  Remembering her advice helped me stay open and know my passion for service would carry me through any placement nominations that came my way, whether I felt I had the right experience or not.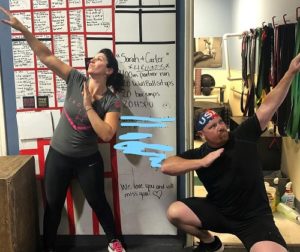 ---
Want to learn more about the Junior League of San Antonio's community involvement, history, and current events? Want to reach beyond your day-to-day life and make positive changes in the city we so fondly call "home?" Interested in forming lifelong friendships that unite women with a strong commitment of purpose to building better communities in San Antonio? Find out how you can become a member here. 
---
Interview by Rebekah Elliott
Article by Rupal Patel