Member Monday: Transfer Member Megan Sturm
This Monday, we are featuring the Junior League of San Antonio's Transfer Member, Megan Sturm, as part of our Member Monday series. Megan is a Transfer Member from the Junior League of Austin. Read more about Megan below: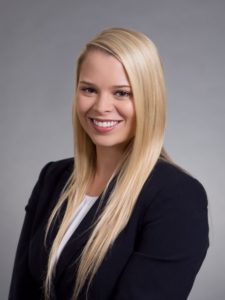 Why did you join the Junior League?
I attended college at Texas A&M University. While a student at A&M, I served as the Philanthropy Fundraising Chair for my sorority Kappa Kappa Gamma. In that role I was able to volunteer both my time and my skills to support both national and local charities. I developed a passion for volunteering and supporting my community, and I wanted to continue to support that passion when I finished school. After learning about the Junior League, I knew that this organization would be the perfect fit for me.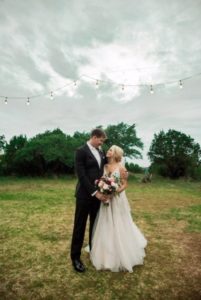 Where did you transfer from and what brought you to San Antonio?
I transferred from Austin. My husband works for a John Deere dealership named Ag-Pro. He was promoted from being a salesman in Seguin to becoming the general manager of the Pleasanton store. San Antonio is the perfect place for us to live to support both of our careers.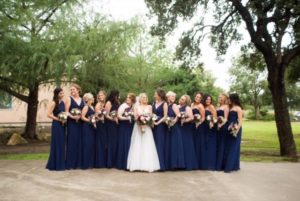 Why was it important to continue your membership with JLSA after moving to San Antonio? 
I am very passionate about volunteering in my community as well as being involved in an organization that will allow me to cultivate my skills and make long lasting friendships along the way. JLSA absolutely fits that bill!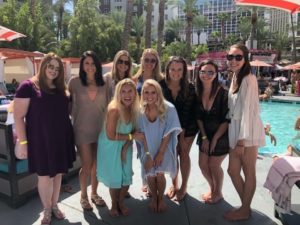 What were some of the challenges you faced in completing your requirements?
I didn't really have a problem completing my requirements, but I did give birth to my first child in late November and had planned on trying to complete all of my requirements before then. I didn't fully succeed with that, but I got close!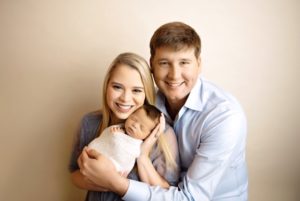 What was your favorite Junior League placement in your former league?
I was a new member before I transferred to JLSA. However, we had an amazing program for the new members called FIT (Food in Tummies) through which we provided backpacks of non-perishable food to children with food insecurities in a couple schools near Austin. I loved volunteering on Monday mornings when the kids returned their backpacks – we gave them stickers, stamps, or another fun item and they were always so excited to see us. It was very rewarding.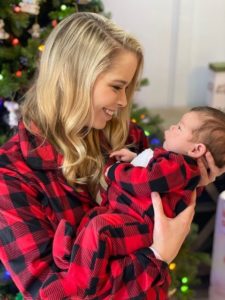 What are you most looking forward to this year with JLSA?
I am looking forward to getting more involved in the League and meeting more of the actives! I also can't wait for the return of the Holiday Olé Market.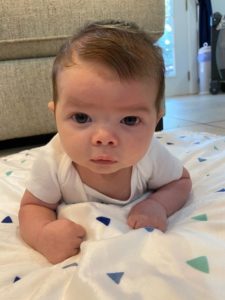 What advice do you have for someone considering joining the Junior League?
Just do it! Not only does the Junior League give you an opportunity to meet amazing women from all around San Antonio, it also allows you to cultivate your skills and obtain new skills through service, all while making a difference in the community. If you have a heart for service, nothing could be more rewarding!
Is there any other information you think we should know?
I'm a new boy mom and will go back to work full time at the beginning of March so if anyone has any advice on navigating those waters, I'd love to meet you! I also have two rescue dogs, love to travel, and am a huge wine lover.
---
Want to learn more about the Junior League of San Antonio's community involvement, history, and current events? Want to reach beyond your day-to-day life and make positive changes in the city we so fondly call "home?" Interested in forming lifelong friendships that unite women with a strong commitment of purpose to building better communities in San Antonio? Find out how you can become a member here. 
---
Article by Rebekah Elliott