Member Monday: Transfer Spotlight and Geriatric Research Investigator Monica Serra
This Monday, we are featuring the Junior League of San Antonio's Transfer Member, Monica Serra, as part of our Member Monday series. Monica is currently a Geriatric Research Investigator who transferred from the Junior League of Atlanta. Read more about Monica below: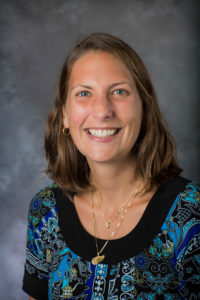 Why did you join the Junior League?
I appreciated the league's dedication to organizing volunteer opportunities for women who share my desire to give back to the community.
Where did you transfer and what brought you to San Antonio?
I joined the Baltimore League in 2009, transferred to Atlanta in 2017, before coming to San Antonio recently. I moved here for my work as a research investigator in geriatrics at both the Audie Murphy VA hospital and UT Health San Antonio.
Why was it important to continue your membership with JLSA after moving to San Antonio?
I did not want to let time go by after my move without volunteering. Transferring my membership allowed me to know about volunteer opportunities, learn about the city, and meet new friends seamlessly.
What were some of the challenges you faced in completing your requirements?
Thankfully, none. The requirements have been completely reasonable for my schedule.
What was your favorite Junior League placement in your former league?
The zoo! I was able to see a lot of animals behind the scenes, while also promoting a pleasant and educational experience for zoo guests.
What are you most looking forward to this year with JLSA?
I'm looking forward to learning about all of the placement opportunities and deciding what looks like the best fit for me going forward with the league.
What advice do you have for someone considering joining the Junior League?
Do it! And be open to new opportunities and experiences. I chaired fund development one year in Baltimore and though I wouldn't have thought leadership was an interest of mine prior, I learned a lot about myself and how to engage and lead others in this position. I use these skills daily when mentoring students at work.
---
Want to learn more about the Junior League of San Antonio's community involvement, history, and current events? Want to reach beyond your day-to-day life and make positive changes in the city we so fondly call "home?" Interested in forming lifelong friendships that unite women with a strong commitment of purpose to building better communities in San Antonio? Find out how you can become a member here. 
---
Article by Rebekah Elliott