Member Monday: Transfer Spotlight and Social Worker Najuana Robinson
This Monday, we are featuring the Junior League of San Antonio's Transfer Member, Najuana Robinson, as part of our Member Monday series. Najuana transferred from The Junior League of Lexington, Kentucky and is excited to call San Antonio her new home. Read more about Najuana below: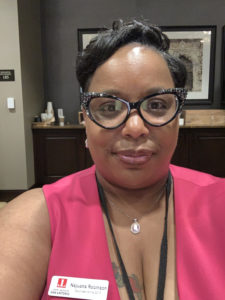 Why did you join the Junior League?
I joined the League to become an active member of the community; contributing to organizations and projects that help sustain and make San Antonio a better place to live. I also joined the League to meet new people.
Where did you transfer from and what brought you to San Antonio?
I transferred from the Lexington, Kentucky League. My hubby is active duty military and we decided that San Antonio would be a great place to retire.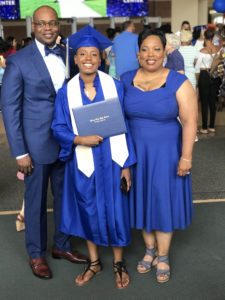 Why was it important to continue your membership with JLSA after moving to San Antonio?
I have enjoyed my time in the League immensely. It has afforded me an opportunity to meet many great women, to support organizations that help community members, and to just have fun and fellowship. It was important to continue my membership because I wanted these same opportunities in my new city.  Also, professionally as a social worker, I thought it might be a good way to learn more about the city and some of the resources that are available to community members.
What were some of the challenges that you faced in completing your requirements?
Fortunately, the timing has been everything, I have had no challenges completing requirements because the timing of our move just happened to line up with plenty of volunteer shift opportunities. The fact that we are officially "empty nesters" has made things a little bit easier.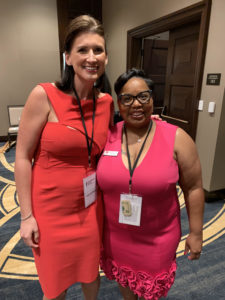 What was your favorite Junior League placement in your former League?
My favorite Junior League placement in my former League was being a board member.
What are you most looking forward to this year with JLSA?
I am looking forward to learning more about the city itself and meeting new friends.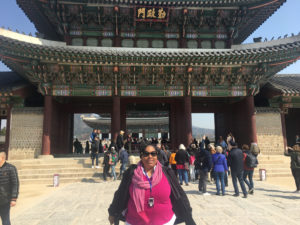 What advice do you have for someone considering joining the Junior League?
It's like most things in life. Ultimately, what you'll get from your membership is what you have put into it. In other words,
 if you don't make an effort, you will not have the best experience.
Is there any other information you think we should know? 
I am originally from Montgomery, Alabama and am married to Darell, mother to Indi. I am an Army Veteran and have served 11 years as a Military Intelligence Officer including 2 Iraq tours. Currently, I am a LMSW Social Worker. I enjoy traveling, baking, music, dancing, and reading.
---
Want to learn more about the Junior League of San Antonio's community involvement, history, and current events? Want to reach beyond your day-to-day life and make positive changes in the city we so fondly call "home?" Interested in forming lifelong friendships that unite women with a strong commitment of purpose to building better communities in San Antonio? Find out how you can become a member here. 
---
Article by Rebekah Elliott