New Actives Participate in Homemade Pasta Making Event
With flour sifted on the counter, water boiling in a pot, and wine bottles scattered around the kitchen (for rolling the dough and drinking!), members of the New Actives Committee learned to make their own pasta.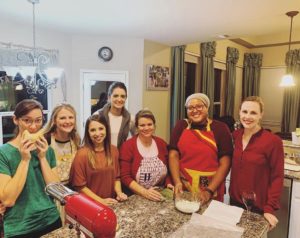 New Active's Chair, Brandi Adams, along with her husband, and fellow Junior League member, Alanna Tan, all taught fellow members Alyssa Ramirez, Summer Kotson, Laurel Dixon, Nicole Alibi, and Laura Tannenbaum how to make spinach and traditional pasta that they were able to take for a meal at home, as well as to enjoy together as a group of friends.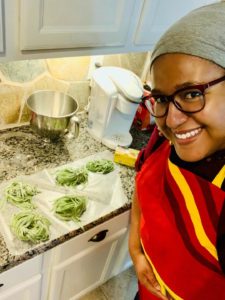 We topped the delicious pasta with a homemade tomato-based sauce, a slice of hot bread, and a glass of red wine.  The conversation lasted until late into the night and was filled with getting to know each other individually and as League members.  It was a time of learning, eating, and building new friendships.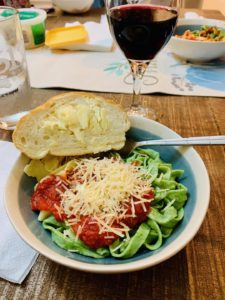 ---
Want to learn more about the Junior League of San Antonio's community involvement, history, and current events? Want to reach beyond your day-to-day life and make positive changes in the city we so fondly call "home?" Interested in forming lifelong friendships that unite women with a strong commitment of purpose to building better communities in San Antonio? Find out how you can become a member here. 
---
Article by Brandi Adams