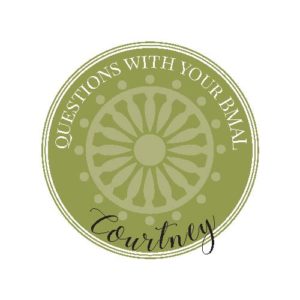 It's that time of year when all the talk is "nominating" and "what do you want to do next year?"  Whoa!  Wait!  Didn't we JUST start this year???  Yes, yes we did but it's time to start planning for the years to come.  See, here I go with planning again (previous blog post).  This is THE time of year for our Nominating Committee.  This is when they spend countless hours preparing, planning and interviewing so that they can develop the right group of women that will lead our League to do great things.  I want to take a quick minute (or two or ten) to tell you MY story about nominating and just how I got to be the Board Member at Large (BMAL).
Last year, I self nominated for the VP-Elect of Fund Development Council (FDC).  I really wanted that position and felt that I would be a good fit.  Numbers are my jam!!!  I considered nothing else – FDC was on my brain. I was the past Holiday Olé Market chair and Fund was in my blood.  I couldn't possibly do anything else.  The Nominating Committee called me in to interview one evening, and I'll l admit, I was a bit nervous. I knew everyone in the room, but it was just different.  They asked questions, I gave my answers and examples and I left feeling good about the whole thing.  A few weeks later, I got a call from Libby (the Nominating Chair) asking me if I was willing to be slated as a BMAL candidate.  Wait? What did you say? BMAL? I was super confused.  I didn't interview for that.  I'm not going to lie, it totally caught me off guard, and I had to think about this. I was prepared for FDC, that was what I knew, what I was good at. Again, numbers are my jam!!!  Nominating explained to me, that in my interview they saw something more than FDC.  They saw that my passion for the League was strong and it needed to be put to good use.  They wanted me to go before membership with the other candidates and let them vote on who they wanted to represent them.  I was up against three other very talented ladies, and it was super scary (not going to lie). At the December General Membership Meeting, I stood before the crowd and asked for their vote. I wasn't afraid to tell everyone I was nervous; I kept it real and promised to represent them to the best of my ability. That night, I was selected to be the 2017-2018 BMAL, and still to this day, I'm completely humbled by it all.  I remember every detail and emotion of that night; I literally cried the entire way home.  I was so happy and overwhelmed that y'all wanted ME to represent YOU.
Everyday with the JLSA is a new adventure.  An adventure I really do LOVE.  I take my position as BMAL very seriously and hope to make y'all proud.  I hope that you look to me as your voice, your guide and your friend because we are all in the JLSA journey together.  I'm  thankful that Nominating saw something in me that I didn't see in myself.  I'm  so glad that I put myself "out there" and trusted in the decisions of the Nominating Committee and the membership. If a position on the Board is something that you have as your JLSA career path, don't be afraid to self nominate. CLICK HERE to do just that. Nominations will be accepted through September 17th.
Will I self nominate this year? Absolutely! Do I trust that Nominating knows best? Absolutely! If you have any questions about Nominating or the nominating process, email nominating@jlsa.org.