Questions with your Board Member At Large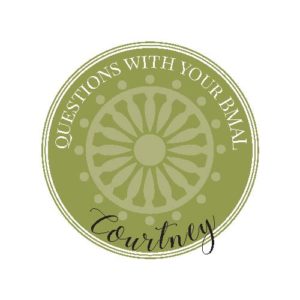 Where did June & July go?  I mean seriously, where did they go?  And lets' not even start with August because it's just sprinting out the door too!  I feel like I'm stuck between reapplying sunscreen and looking for my Halloween decorations.  I want to open the windows and light the pumpkin spice candles but it's 100 degrees outside and I still need the OFF to fight away the bugs.  It's a crazy time of year and if you have kids, then you are dealing with all the "back to School" chaos too.  Holy Guacamole!!!  But the one thing that remains the same for me this time of year is my need to PLAN.  I'm a little on the "nerdy" side some might say and I am totally OK with that.  I LOVE, LOVE, LOVE my planner, colored pens, fun stickers and sticky notes.  I love to see it all fill up with activities and events and all the colors and stickers somehow distract (and don't stress me out) from how much STUFF I have planned.  All the planning gives me a sense of inner peace and somehow makes everything easier to conquer.
So here is where I want y'all to join me….Come on let's go, it's not scary and I will totally hold your hand!  Let's sit down, take a minute and plan out YOUR league year.  I promise if you do this now, before the real crazy kicks in, you will have an action plan and will get it all done.  Then you can sit back and celebrate the total over-achiever that you are!!!
Step 1 – Know your requirements!  What do you need to do to get all those little check boxes filled?
Step 2 – General Membership Meetings (GMM), get those bad boys on your calendar because you do not want to miss one.  I know Celina has some fabulous things planned that you will not want to miss.  Plus at the GMM you get to see everyone and find out EVERYTHING that you need to know about what is going on in the JLSA.
Step 3 – Can't make a GMM?  No worries, sign up to attend a Board Meeting or President's Chat.  These are a little more intimate meetings but you can still get credit for attending.
Step 4 – Goodwill Donations are due January 31, 2018.  Now is the perfect time of year to clean out your closet and take your donation to Goodwill, come home and input your information into the Goodwill Tracker on DC, upload a pic of your receipt and BAM!!!! Another check mark!!!!
Step 5 – Fundraising Shifts and Mission Credits are soooooo important, I mean put those bad boys in RED on your calendar.  We need our members to participate and volunteer for our fundraising shifts to show our support.  Ladies, Fund is FUN – I promise.  Mission Credits are just as important too, so sign up!!!
Step 6 – Placement???  Are you fulfilling your Placement requirements?  Of course you are because YOU are a RoCkStAr!!!  Just make sure you put it all on your calendar – I don't want you to miss anything.
Remember…
"A Goal without a Plan is Just a Wish" so write it down and let's get it done!