Strong, Smart and Bold Summer Camp
Traditionally, each summer our Junior League of San Antonio volunteers for the Strong, Smart and Bold Summer Camp ("Science Camp") to kick off the new league year by mentoring and hosting science projects for the girls at Girls Inc. of San Antonio. For 3 weeks, each daily session is centered around a scientific theme. The volunteers of JLSA work with girls ages 6-12 by encouraging confidence, explaining the importance of teamwork and communication, all while fostering a love for science.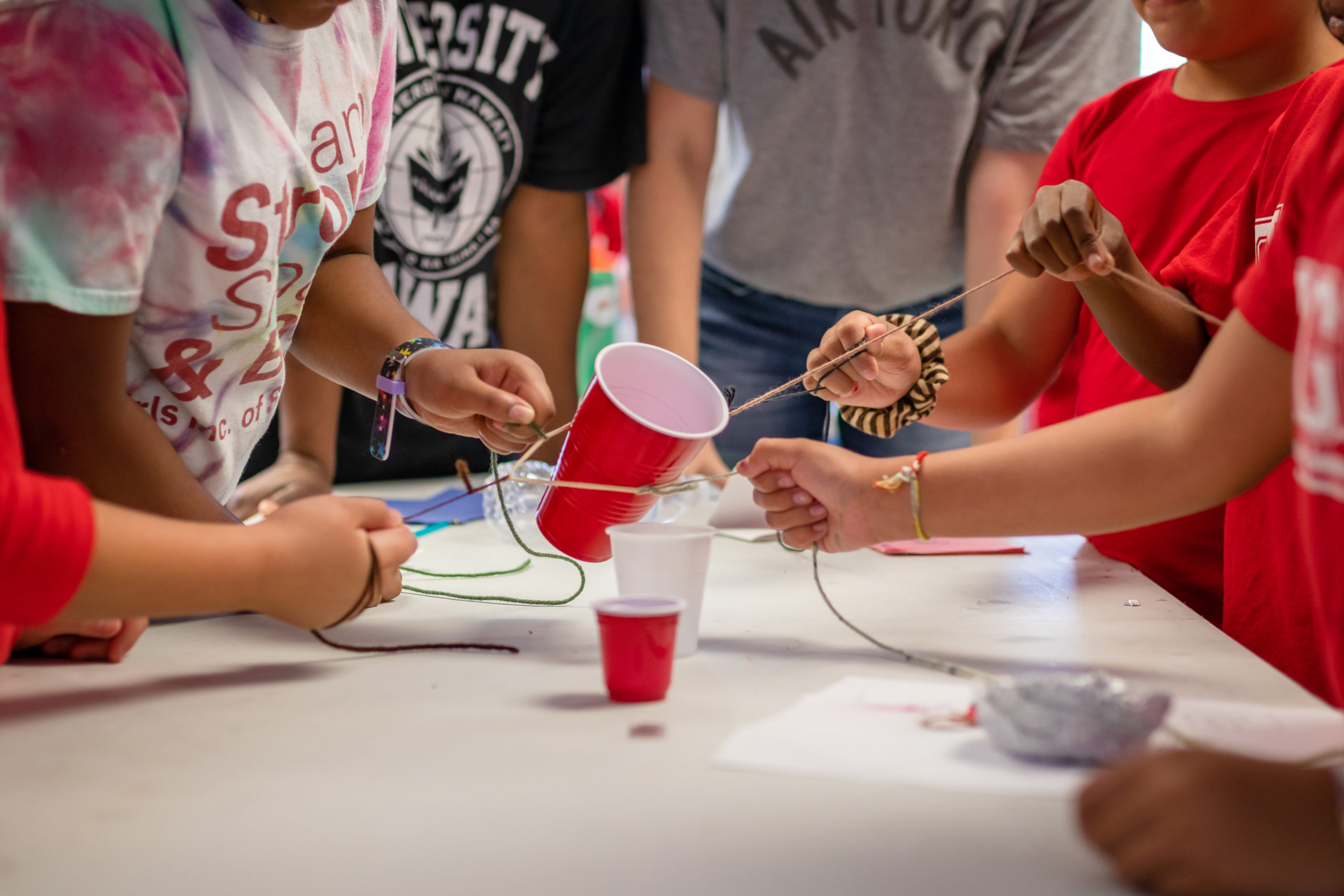 2019 Science Camp
This year, however, one week after our volunteers signed up for their Science Camp Committee placement, the COVID-19 cases began spiking in our city once again. Out of an abundance of caution, the Junior League of San Antonio leadership, along with Science Camp chair Chrissie Johnson, immediately began to explore ways to connect and volunteer virtually with Girls Inc. as opposed to cancelling the service project altogether.
As we decided to limit in-person volunteering, a wonderful initiative came about and we began the first day of camp virtually via the now-popular application Zoom.
As the first committee member on the roster, it was my job to set up a workspace in my home that would broadcast the experiment without the flaws I have experienced in other Zoom meetings, such as weak WiFi or a noisy workspace. Each experiment was allotted 30 minutes.      The time flew by as I introduced myself and my 11-year-old assistant/daughter, Adelina, interacted with my students, and finally, had a Q&A session with the girls all from my at-home workspace.
Everyone at the Girls Inc. facility was socially distanced and wore face coverings while the in-person facilitators were free to move around and help the girls with tasks associated with the experiment, like pouring water.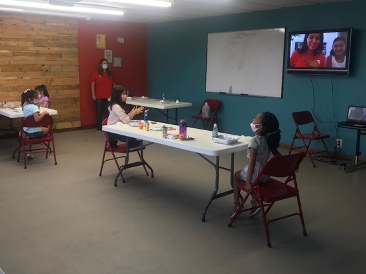 The Girls Inc. of San Antonio facility
During our first week of Science Camp, we led the girls in the "Pepper and Soap" experiment. This experiment provided an excellent opportunity to explain the importance of handwashing and wearing a mask at summer camp. Another experiment focused on the properties of water, stratification, and using the scientific method. Each experiment was meant to awaken the scientist in each child. We encouraged the young girls to examine and ask questions about the world we live in and never stop exploring interesting scientific ideas.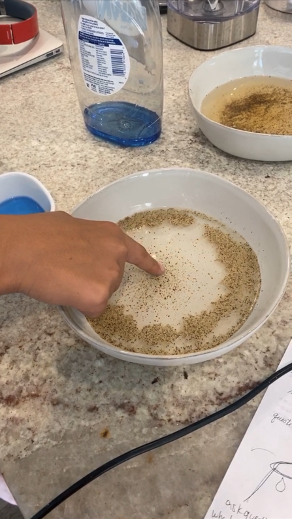 Pepper and Soap Experiment
Our nation has many serious challenges to face while our small businesses and nonprofits continue to struggle. During these unprecedented times, the Junior League of San Antonio is doing its part to fight social isolation, mentor young women, and share its love of science and learning. Now more than ever, there is a need to maintain a mentor-to-child contact in any safe and responsible way we can.
You can expect to see more projects taking place throughout this summer via Zoom and maybe, hopefully, a few in-person demonstrations as well.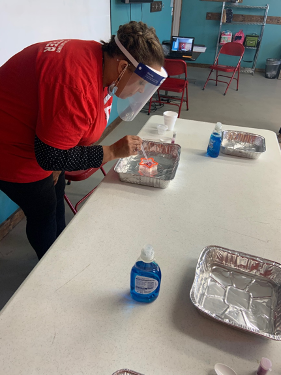 Chrissie Johnson, Science Camp chair, performing an in-person experiment at Girls Inc. of San Antonio
Article by
Angelica Vela
Science Camp Volunteer