Sustainer Barge Tour December 2020
Every year, our sustainers (members who have served in the League for more than 10 years and are no longer considered "active members") enjoy a holiday party along the San Antonio River Walk downtown. One of the festivities includes a River Barge Tour to see the lights and learn a little history about our city.
This League year's party was a bit different than years before due to precautions we took to avoid the spread of COVID. The mixer usually held before the barge tour was cancelled and we limited attendance to one socially distanced barge ride.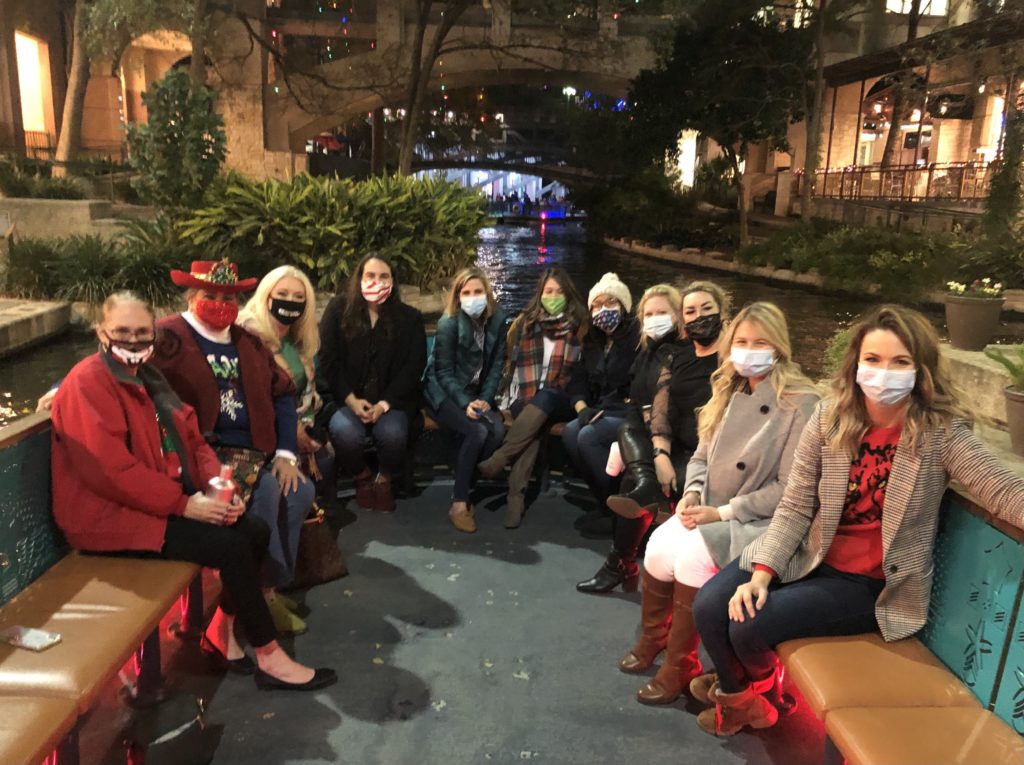 The evening ended up being quite lovely as we had a mild cold front blow in, adding  to the holiday spirit. We had 11 members come out and brave the cold at the San Antonio River Walk. There was significantly less traffic on the river this year, so our members got to cover more distance during their tour and see more of the Christmas lights along the river.
Overall, it was a lovely evening and an intimate event. We look forward to seeing more of our sustainers in December 2021 when we hope to be able to have our normal attendance numbers on the River Barge Tour. Until then, we hope everyone stays safe, healthy, and happy.
Kristen Palme
Sustainer Engagement Chair