Tee Off at the JLSA Classic FORE A Cause Golf Tournament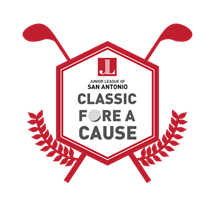 What to Know Before You Go
Get your swing on at the year's Classic FORE A Cause Golf Tournament! Join the Junior League of San Antonio for an afternoon of golf, games, prizes, and more to raise funds that will directly impact the greater San Antonio community.
This year's second annual event will take place at Canyon Springs Golf Club on Thursday, April 14, 2022 at 1:30pm. To register, visit www.jlsa.org/golf.
Participants are encouraged to enter as as individual player or as a foursome. Upon registration, each player will receive a swag bag. Golf carts will also be provided to teams of four players.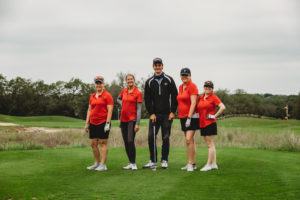 Test Your Luck! Course Play Packages
This year's tournament is proud to present play packages for our guests. Browse the listings below and be prepared to par-take in all the fun!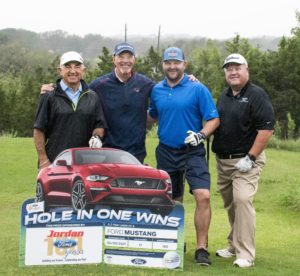 Par-"TEE" Bag – In each cart; each purchaser receives a bag full of snacks and drinks to enjoy on the course!
Mulligan – Extra on course; A"do-over" that provides a golfer the chance to retake a poor shot, not counted on the scorecard. This can only be used once by the golfer who purchases it.
Grenade – Extra on course; A "hand-throw," can be used to improve a shot with no stroke penalty. Each entry can be used once.
Closest to the Pin – Extra on course; The golfer whose ball has reached closest to the pin at the designated hole wins a prize.
Longest Drive – Extra on course; The player whose ball is hit the furthest distance from the tee at designated holes
Women's Longest Drive Prize: $250 gift certificate to the Thompson Hotel Spa and a gift certificate for Pilates Platinum
Men's Longest Drive Prize: Whiskey Tasting package, plus other goodies!
Hole-In-One – Extra on course; At designated holes, players have the opportunity to win various prizes including a 2-year lease on a Ford Mustang from Jordan Ford!
Additional prizes for Hole-In-One include:
Tour Edge EXS 5 wood and 3 wood
Yeti Cooler
Adventure Cruise
Why it Matters: Building Stronger Communities 
Our mission drives us. The Junior League of San Antonio is committed to promoting volunteerism, developing the potential of women, and improving communities through the effective action and leadership of trained volunteers.
Our purpose is exclusively educational and charitable, and our annual fundraisers, like Classic FORE A Cause, help us raise funds needed to train women who go out and change the communities where we work and live. Each year, the JLSA contributes both time and financial resources to more than 60 local non-profit organizations to build a stronger tomorrow.
For these reasons and more, we look forward to seeing you and securing your support for our second annual Classic FORE A Cause on April 14th!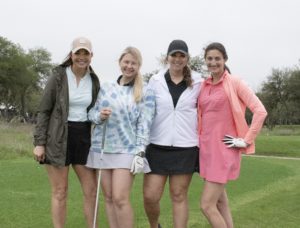 Thank you to our sponsors! 
The Junior League of San Antonio is immensely grateful for this year's Classic FORE A Cause sponsors whose support makes the event possible for us all to enjoy. Thank you!
Diamond Sponsors

Gold Sponsor

Silver Sponsor

Submitted by: Kimberly Maldonado