2019-20 Volunteer Extraordinaire
KaRynn Kolm O'Connell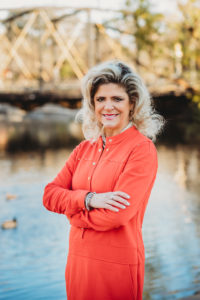 KaRynn Kolm O'Connell is a San Antonio native. Upon graduating from Robert E. Lee High School in 1983, she then graduated from the University of Texas at Austin in 1987 with a bachelor of business administration in finance. She joined the Junior League of San Antonio in 1991 and served as President in 2004. Prior to that, she was Chairman of the Rummage Sale, Elected Member at Large, Membership Chairman, Advisory Council Chair, Recording Secretary and Sustaining Advisor.
She enjoys her community involvement, which includes The Charity Ball Association, Timely Topics, the Downtown Rotary, Military Civilian Club and her commitment to the Battle of Flowers parade as Entries Chair this year.  She is looking forward to the "iViva las Flores!" parade 2020.
KaRynn is proud of her banking career of 30 years and is a Private Client Manager/Senior Vice President at Bank of America in the Private Banking Group. Integrity and commitment are KaRynn's middle names.
She is married to Keith O'Connell, who is also a San Antonio native.  They are the proud owners of two Labrador retrievers.
The Volunteer Extraordinaire roster is proud to welcome KaRynn as another accomplished woman in their ranks.