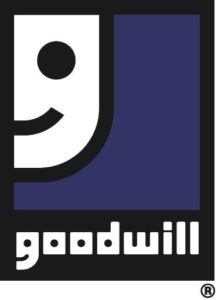 By donating new and gently used goods, Junior League of San Antonio, Inc. members and supporters serve the missions of both the Junior League of San Antonio and Goodwill Industries. In return for donations, Goodwill Industries provides JLSA with Goodwill gift cards to present to selected community partners. Our community partners distribute the gift cards to appropriate recipients for use at any Goodwill Location.
Goodwill receives all monies raised from the Rummage Around Event. This pays them back for their Rummage Around event operations and marketing costs. Also, by hosting the Junior League of San Antonio Rummage Around event, the stores actually see an average jump of 58% in their overall weekend sales. 90 cents of every dollar made at a Goodwill store goes back to the community to support its mission, in return, allowing Goodwill to help more people.
If you are a Junior League of San Antonio, Inc. community partner and you would like to request a gift card for your organization, please fill out the Goodwill Gift Card Application here.