Celebrate With Us
Over the past 100 years, The Junior League of San Antonio has offered women the space to develop and refine their talents while giving back to the city we love. As we celebrate JLSA's Centennial year, we will take the opportunity to look back on the incredible progress being made, and to look forward to the future of the JLSA.
Be part of the celebration: Submit your JLSA photo memories!
Centennial Events
Saturday, June 3, 2023
Happy Birthday JLSA
Hemisfair
Saturday, January 20, 2024
Exhibit Opening Night Reception
Witte Museum

Friday, February 9, 2024
Sustainer Tea
Witte Museum

Tuesday, May 14, 2024
Centennial General Membership Meeting
Centennial Flavors Cookbook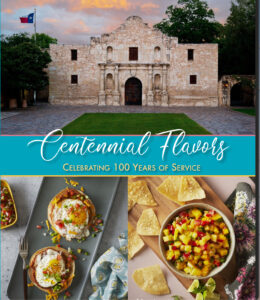 The Junior League of San Antonio proudly presents Centennial Flavors, a cookbook commemorating one hundred years of serving the San Antonio community.
Centennial Challenge
The Centennial Challenge is LIVE! In honor of JLSA's 100th year, we are challenging every JLSA member to dedicate 100 hours of service to our team. Completing the challenge is simple. Check out our 5 easy steps below:
1. Sign up. You're already done! As a JLSA member, you are signed up to participate.
2. Get your yard sign (Optional) You can pick up a yard sign at the first JLSA GMM on September 12, 2023.
3. Volunteer with ANY nonprofit. You can find a full list of our suggested nonprofits found on the Hours Log Form, but you are not limited to the organizations on the list. REMINDER: Your JLSA volunteer hours and meeting attendance count toward your hours!
4. Log your hours. Use the Hours Log Form, found here, to log your hours after every event you complete. REMINDER: You will need to submit some form of proof, which can be something as simple as a confirmation email or a selfie of your volunteering
5. Win prizes. The Centennial team will surprise participants with Challenge prizes throughout the 2023-2024 league year!
Want more detailed information? See our guide here!
The History of the Junior League of San Antonio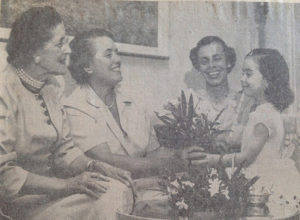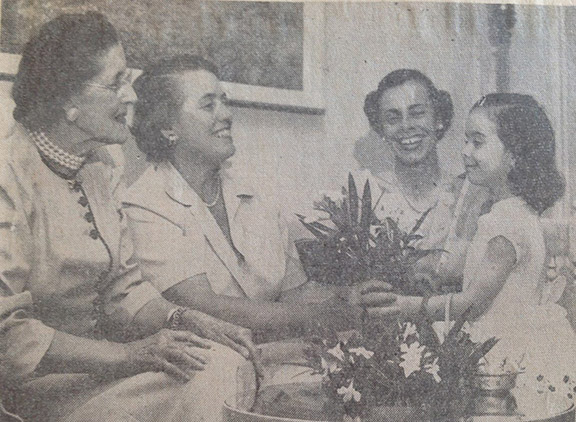 To understand where we are going, we must understand where we have been. And as we approach JLSA's Centennial year, reflecting on and honoring our history becomes all the more important.
Throughout our 100-year history, the JLSA has built an exemplary record of charitable achievement in the name of creating a stronger San Antonio community. You can read more about this history here, and you can send your own JLSA  memory to our Historian at the contact information below.
Contact
| | |
| --- | --- |
| JLSA Centennial Chair | Historian, 2022-2024 |
| Casie Moler Martinez | Kara Bagg |
| (210) 781-6597 | (210) 291-9656 |
| centennial@jlsa.org | karabagg2@gmail.com |