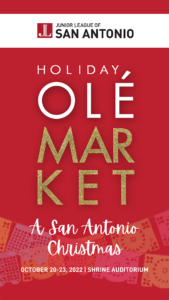 Holiday Olé Market took place October 20-23, 2022 at the Shrine Auditorium. We hope you had a wonderful time!
Join us next year for the 2023 Holiday Olé Market from October 19-22!
Sponsors | Tickets | Special Tickets | Merchants | Donate | Contact
Event Information
Holiday Olé Market is a four-day shopping fundraiser showcasing regional and national merchants. Find the latest in fashion, beauty, home décor, unique gifts and holiday merchandise.
Sponsor
We remain grateful to our generous 2022 Holiday Olé sponsors!
Presenting Sponsor: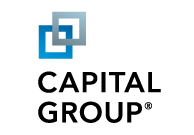 Additional Sponsors: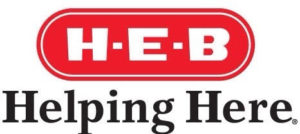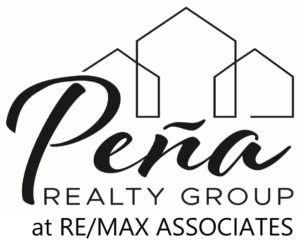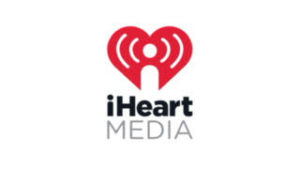 Merchants
2023 Merchant Applications are LIVE! If you are a new prospective Merchant, please create a Merchant profile to gain access to our system and application, once activated you can complete the application.
https://members.jlsa.org/?nd=generic_merchant_application
If you are a returning Merchant, please use the link below and sign into your merchant profile to fill out the 2023-2024 Holiday Ole Merchant Application.
https://members.jlsa.org/?nd=ole23_merchant_application
2222 2023- 2024 Holiday Ole Market Dates are October 19-22, 2023. If interested, please fill out the application soon as our booth spots will fill up fast. Our first Merchant Jury will be at the end of March 2023. If you have any questions or issues regarding merchant applications, please email: olemerchant@jlsa.com.
2022 Holiday Olé Market attendees were able to shop the booths hosted by these fantastic merchants:
913 Candle Co
A Spice Above
A.M. Honey Bee Boutique
Ala Blanca Jewelry
All of Us
All The Things by H
Ankole Living
Bird and Pear
Bitters and Bubbles
Bohemian Gemme
Brenham Kitchens
Brookeside Clothing
Buffalo Girls LLC
BunnyDoll Designs
Butter & Oil
CASA TRUFFLE
CassandraCollections
Chic Ink Art
Common Roots Boutique
Cooper Candy Company
Crafter's Horde
Cutco Cutlery
Doubleside Toffee Co
No Owwieebooboo Children's Apparel
Edge81
Ellie Lance Creations
Fab Brows USA
Fiesta Feet
Flutter Eyewear
Good Time Charlie Land Company Boutique
HERNAN
Painted Pony
Hope's Creations
Hummingbird Hollow Designs
Hydro CBD Innovations
International Gift
Jam Mom Baby Kids Boutique
Jarmz Designs
Jewelry Addict
Keedro LLC./Xsteam
Kendra Scott
Kinda Ranchy
La Casa Frida
La Coronita Hats y Mas
Lakonia Imports – Truly Greek
Le Serey
Forever Beauty
Love Weld Permanent Jewelry
Lulo Texas
Modernly Planted
Mr. Ellie Pooh
Munchkin Land Kids
NameFrames
NOVAA LLC
Olive & Co Mercantile
Organically Yours
Pens by Mike
Phoebe Hambright Designs
Princess and the Monkey
Rachels Best Soap
Royal Pacific
Rewined Candles
ShannieGirl
My Massage Pillow
SOAPS WHOLESALE
Sojourn Studio
Some Elbow Room
Summer Duck Apparel
Sweet Dreams XOXO
Teddy V. Patisserie
Texas Foundation of Hope
Thais Ann
Theia Jewelry
The Gift Solution
The Goud Co.
THE JEWEL BOX
The Pearl Antler
The Salumeria, LLC
ThinkTank/EuroWhip
tias Boutique
TOSS Vintage
TRISHNNA TEA
Tutu's Garden
Uptown Chic
Wapa Handmade
Donate
Donate now to the 2023-2024 Holiday Olé Market!
Donating to the Junior League of San Antonio directly supports our mission by funding community partners, placement activities and member training opportunities. When you invest in the Junior League, we are able to expand your giving dollars by putting trained volunteers in areas of need to strengthen the communities we live in.
Thank you to the following 2022 supporters for their donation!
Board & Brush San Antonio
Chicken N Pickle
Cultivate & Bloom
Double Standard
Hopscotch San Antonio
Ida Claire
J. Phillippus Art Studio & Gallery
KGS Studios
Mary Kay
Néktar Juice Bar
Orange Theory
Pluckers
Rebelle
San Antonio in a Box
SoLuna Una Cocina Mexicana
Texas Selfie Museum
Tito's Handmade Vodka
Whataburger
Mei & Andy Young
Contact
General Questions: ole@jlsa.org
Merchants: olemerchant@jlsa.org
Sponsors: Contact Junior League of San Antonio, Inc. at (210) 225-1861
If you are interested in being a sponsor for next year's Holiday Olé Market or learning more about this exciting fundraiser, please visit our Sponsorship page or email sponsorship@jlsa.org.