Member Monday: Active Member and Competitive Water-Skier, Lauren Malitz
This Monday, we are featuring the Junior League of San Antonio's Active Member, Lauren Malitz, as part of our Member Monday series. Lauren is general dentist and competitive water-skier. Read more about Lauren below: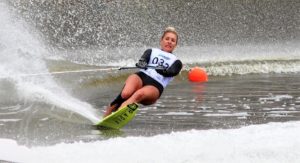 Why did you join Junior League?
Like many who join the League, I had recently moved from Houston to San Antonio, started a new job, had a new baby, and I was looking for a way to connect in San Antonio. Not only did I learn about my new city of San Antonio and how I can make it an even better place to live, but I also met some great friends along the way!!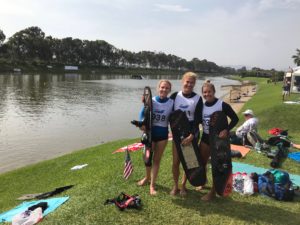 What advice do you have for someone considering joining the league?
Be open to all the wonderful opportunities the League has to offer!!
What are some of your previous placements in JLSA?
Fête de Cuveé Committee, Merchandise Sales Chair, Special Events Chair, Nominating Committee, Board Secretary, Chair of Momentous Occasions, Bylaws Chair/Parliamentarian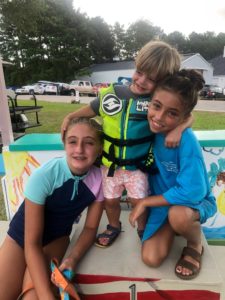 Which placement has been your favorite and why?
Chair of Momentous Occasions was by far the hardest placement, but my most favorite and rewarding. I was tasked with looking into the San Antonio community and finding options for the JLSA to give back to our community and to celebrate our Centennial Anniversary. This was a two-year placement, and out of it came the upcoming Signature Project focused on children's mental wellness and the Paving New Paths Centennial Campaign.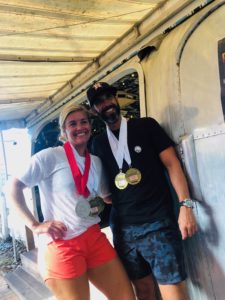 What has been your most rewarding experience with JLSA thus far?
Overall, my most rewarding experience is what I have learned over the last 10 years and the great people I have met and had the opportunity to work with!!
What are your goals for the future, within the League and outside of the League?
I plan on going Sustainer this next year, but I look forward to supporting the League in various ways in the future. I will still be plenty busy volunteering with the Alamo Heights Little League Board of Directors, and as the Chairperson of Junior Development Waterskiing for the South-Central Region, which includes Texas, Oklahoma, Louisiana, Mississippi, and Arkansas.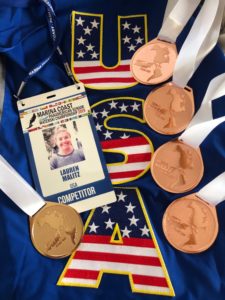 Describe your family life and hobbies.
I am married to Ryan, my college sweetheart. I work part-time as a general dentist and full-time as a mom to 3 wonderful children – Olivia (11), Elise (8), Chase (3). When I am not running the kids around to softball and gymnastics, I enjoy spending time at the lake and waterskiing with my family when the weather is warm. In the cold months, like now, I like to spend my time in the CrossFit gym.
You recently participated with Team USA for water skiing, please describe how you got started with that.
I have been waterskiing competitively since I was 6 years old, and it so fun to see my kids learn a sport my husband and I both enjoy as well. Recently, I was selected to be a part of the United States Senior Pan American Water Ski Team, which participated in Peru in October against other countries from North, Central and South America. Team USA earned a gold medal, and individually I earned 4 bronze medals. Later this year, I hope to make the United States Senior World Water Ski Team, which will compete in France in September 2020 against other countries across the world.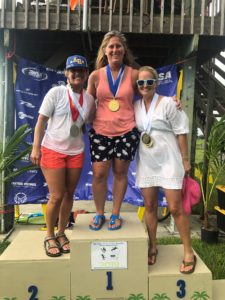 Describe how you balance family time, work, water-skiing, JLSA and any other aspect of your life.
That is a really great question!! I couldn't do it without my planner and iPhone calendar!! And even then, I slip up sometimes! Thanks to my top strength, Achiever, I am good at making to-do lists and checking them off!
What are your top 5 strengths?
Achiever, Harmony, Responsibility, Relator, Learner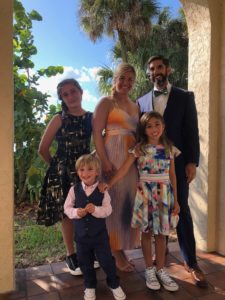 ---
Want to learn more about the Junior League of San Antonio's community involvement, history, and current events? Want to reach beyond your day-to-day life and make positive changes in the city we so fondly call "home?" Interested in forming lifelong friendships that unite women with a strong commitment of purpose to building better communities in San Antonio? Find out how you can become a member here. 
---
Article by Chrissy Johnson