Member Monday: Active Member and Leadership Academy Chair Laura Kalb
This Monday, we are featuring the Junior League of San Antonio's Active Member, Laura Kalb, as part of our Member Monday series. Laura is currently the Leadership Academy Chair on Training & Education. Read more about Laura below: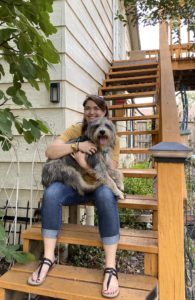 What are your top 5 strengths?
Woo, Individualization, Arranger, Belief, Restorative
What is your current placement?
I am the Leadership Academy Chair on Training & Education.
Why did you join the Junior League?
I wanted to become more involved in the San Antonio community and meet badass (don't know if I can curse in this) women who I could build friendships with. 
What advice do you have for someone considering joining the Junior League?
Go to a prospective member meeting and try to talk to women at all stages of their League career. Every woman in the League is incredible and once you meet one of them, you will be ready to join them to do great things for the San Antonio community. 
Describe how you've handled the challenges your placement has been faced with this year with all the committee member changes.
I've looked at my own strengths and tried to look at the strengths of others that I am working with to better understand myself, others, and the situation when seeking a solution. I have also sought out assistance from different leaders in the League and my amazing COACH mentor, Michele Torres.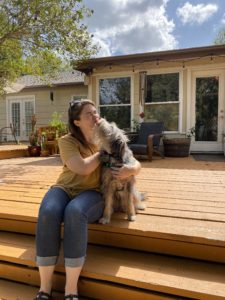 What is /was your most rewarding experience with JLSA thus far?
Presenting about Clifton Strengths to the New Members last year. It was great to share something that I am passionate about with the new members and have the opportunity to build my presentation skills. 
What are your goals for the future, within the league, and outside the league?
World domination!
In the league – work with amazing women. I love Training & Education and MDC, but I want to pursue a community placement at one point. Maybe, I'll even explore doing work with FDC one day. 
Outside of the league – I am a Gallup Certifed Strengths Coach and I want to build my skills in that area. I love training and development, as well as event planning. My passion is pouring into others so that they can go out and make the change that they want to see in the world. I'm looking to figure out what may come next in connection to those passions and skills. 
Describe your job, family life, and hobbies.
I am an Assistant Director in the Center for Experiential Learning & Career Success at Trinity University. I provide career advising to students majoring in STEM disciplines and those interested in the health professions. I support the Center through a variety of projects ranging from data analysis to technical troubleshooting to program planning. 
I have two older half-sisters and seven nephews. My dog, Jasper, is my number 1. 
Hobbies include cooking, and eating at San Antonio restaurant weeks, hanging out at the Alamo Heights Bark Park with Jasper, and walking through the San Antonio Botanical Gardens.
Is there any other information you think we should know?
I am Texas-bred (the Valley), but not Texas-born.
I am a member of the Orange Theory cult.
I'm one of the alumna advisors for my sorority at Trinity University.
---
Want to learn more about the Junior League of San Antonio's community involvement, history, and current events? Want to reach beyond your day-to-day life and make positive changes in the city we so fondly call "home?" Interested in forming lifelong friendships that unite women with a strong commitment of purpose to building better communities in San Antonio? Find out how you can become a member here. 
---
Article by Chrissy Johnson