Member Monday: Sustainer Spotlight and Frost Bank Relationship Manager Mallory Ahl
This Monday, we are featuring the Junior League of San Antonio's Sustaining Member, Mallory Ahl, as part of our Member Monday series. Mallory is currently a Frost Bank Relationship Manager and calls San Antonio her hometown. Read more about Mallory below: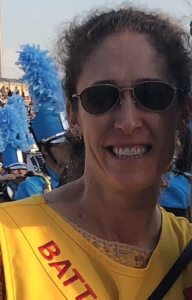 What is your hometown?
San Antonio
What motivated you to join the Junior League of San Antonio?
I joined the JLSA when I moved back to San Antonio after completing Teach for America in Baltimore.  I wanted to learn more about the San Antonio community and thought the JLSA was a good way to get a snapshot of the City.
How many years were you active in the League?
I was active for 10 years.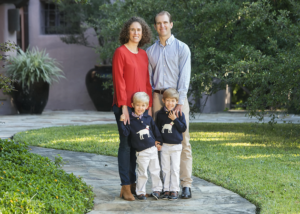 What was your favorite placement or position in the League?
My favorite position was as the New Member Chair.  I enjoyed working with the New Member Mentors and providing the New Members an introduction to the JLSA.  My favorite part of that placement was planning the New Member Kickoff where we spent the afternoon touring some of our JLSA nonprofit partners.
Favorite vacation spot?
Each summer my family travels to Colorado for a week.  It is a great way to get away from the heat, enjoy the mountains, and spend time as a family.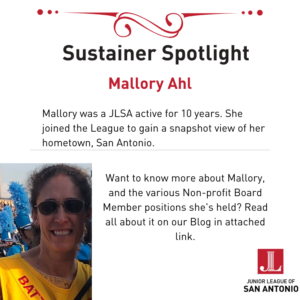 Fun facts or tidbits about yourself?
I am married to Stephen with twin five year old boys.
I work as a relationship manager (lender) at Frost Bank in Public Finance, meaning my customers are only nonprofits and governments.
Since becoming a Sustainer, I have served on the boards of Good Samaritan Community Services and the Children's Bereavement Center of South Texas.  Additionally, I am a member of the Battle of Flowers Association and love being a "yellow hat lady" during Fiesta.
---
Want to learn more about the Junior League of San Antonio's community involvement, history, and current events? Want to reach beyond your day-to-day life and make positive changes in the city we so fondly call "home?" Interested in forming lifelong friendships that unite women with a strong commitment of purpose to building better communities in San Antonio? Find out how you can become a member here. 
---
Article by Rupal Patel