Member Monday: Transfer Spotlight and HEB Healthy Living Vendor April Workman
This Monday, we are featuring Junior League of San Antonio Transfer Member, April Workman, as part of our Member Monday series. April works with HEB, as a Healthy Living Vendor, and transferred from the Junior League of The Woodlands, in Houston. Currently, April and her husband live in New Braunfels, TX. Read more about April below.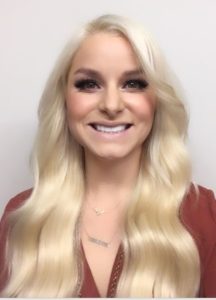 Why did you join the Junior League?
I joined Junior League when I lived in The Woodlands. I truly felt a void in my heart. My husband worked and traveled quite a bit. Once I got off of work, I felt like I had idle time. I wanted to fill that time with something meaningful, make a difference in my community, and meet other women that had a similar mission.

Where did you transfer from and what brought you to San Antonio?
I transferred from The Junior League of The Woodlands, TX and moved to New Braunfels earlier this year. My husband's business headquarters is in New Braunfels. I happen to work with HEB as one of their Healthy Living Vendors – it was a great choice for our growing family (and closer to my parents in Austin).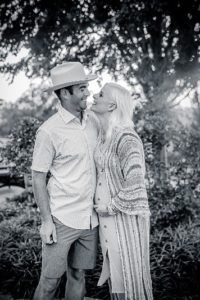 Why was it important to continue your membership with JLSA while commuting from New Braunfels? 
I love serving our community and identifying its needs. In addition to that, the Junior League of San Antonio is an awesome network of women that have shown me anything is possible. From authors, doctors, attorneys, to working and stay at home moms, everyone is making it happen and giving back – it's inspiring.
What were some of the challenges you faced in completing your requirements?
I am task-driven, so it's hard for me to wait! I want to get everything done at once! I must plan a schedule in advance, in order to be manage my time wisely.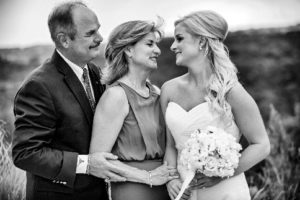 What was your favorite Junior League placement in your former League?
I am passionate about nutrition and a healthy lifestyle, so I greatly enjoyed my placement in JLTW in Kids in the Kitchen. I had the opportunity to teach young children about their health and food choices.
What are you most looking forward to this year with JLSA?
San Antonio is a new city. I'm excited to explore it and make new connections. I am also a soon-to-be mom, and I am looking forward to engaging with other JLSA Moms – I have so many questions!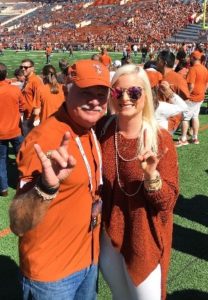 What advice do you have for someone considering joining the Junior League of San Antonio?
Do it, don't wait! The Junior League of San Antonio will open your eyes to our community, potential friendships, and possibilities – it's a decision that will impact your life forever.
Is there any other information you think we should know?
I was diagnosed with ulcerative colitis 6 years ago. I've found my way back to health through lifestyle and nutrition. I love helping and empowering others lead healthier lives!
---
Want to learn more about the Junior League of San Antonio's community involvement, history, and current events? Want to reach beyond your day-to-day life and make positive changes in the city we so fondly call "home?" Interested in forming lifelong friendships that unite women with a strong commitment of purpose to building better communities in San Antonio? Find out how you can become a member here. 
---
By: Rebekah Elliot