Member Monday: Transfer Spotlight and Military Member Katie Ball
This Monday, we are featuring the Junior League of San Antonio's Transfer Member, Katie Ball, as part of our Member Monday series. Katie is currently a Military Member and Army Spouse transferring from Colorado Springs, CO. Read more about Katie below: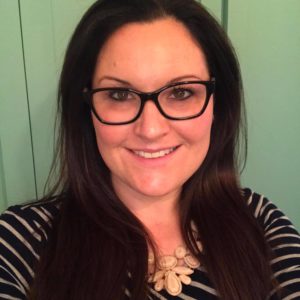 Why did you join the Junior League?
As a military member and Army spouse, I move around a lot. But being involved in my community through service projects and a non-profit like the Junior League helps me feel connected to each city I live in and in touch with the local issues that impact my new neighbors.
Where did you transfer from and what brought you to San Antonio?
I transferred from Colorado Springs, CO when my husband was assigned to Fort Sam Houston in San Antonio, TX.
Why was it important to continue your membership with the Junior League after moving to San Antonio?
It's always hard to say goodbye to the friends I made at a duty station. However, knowing that I had a new Junior League waiting for me, made it a bit easier and less overwhelming. I knew I didn't have to start from square one with finding friends and ways to get involved. With Junior League, I know I have a new set of friends and a support system waiting for me in each new city.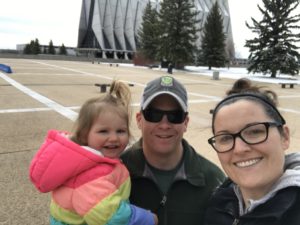 What were some of the challenges you faced in completing your requirements?
I was in a car accident in August, only a month after we moved here. My right arm was injured and required one surgery (so far). That kept me sidelined for a while since I couldn't drive or do a lot with one arm. Then I had my son in November and it made childcare a bit tough while we waited for him to have a daycare spot. The only requirement I was concerned with was the SA Works hours because when I signed up for a shift, I couldn't always tell how many hour credits I would get from it because it's not always included in the DC announcement. However, other than SA Works, I think I'm covered for all of my other requirements. I do appreciate the waiver on the Goodwill donations this year. That might have been overwhelming.
What was your favorite Junior League placement in your former league?
I liked being on the new member team, having been a new member myself. I know what it feels like to be new and wanting to feel welcomed.
What are you most looking forward to this year with JLSA?
I love meeting the lovely women of JLSA and getting to feel like I have roots here. I love learning about the issues that impact San Antonio families and participating in service projects that make an impact in their lives.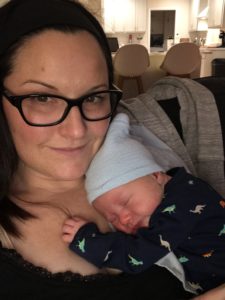 What advice do you have for someone considering joining the Junior League?
Plan your requirements out but don't overload yourself by trying to get them all done up front. Space them out so you don't burn out but chip away at them a little at a time. You never know what life is going to throw you.
Is there any other information you think we should know?
I'm just really grateful for this organization and the ladies on the transfer committee that stepped up to organize a meal train for me after my son was born. They also got a card together for me after my accident and all signed it, even though they'd never met me. I was very touched by their thoughtfulness. Hayley and Rebekah have been awesome chairs and I feel so fortunate to get to know them.
---
Want to learn more about the Junior League of San Antonio's community involvement, history, and current events? Want to reach beyond your day-to-day life and make positive changes in the city we so fondly call "home?" Interested in forming lifelong friendships that unite women with a strong commitment of purpose to building better communities in San Antonio? Find out how you can become a member here. 
---
Article by Rebekah Elliott