2018-19 VOLUNTEER EXTRAORDINAIRE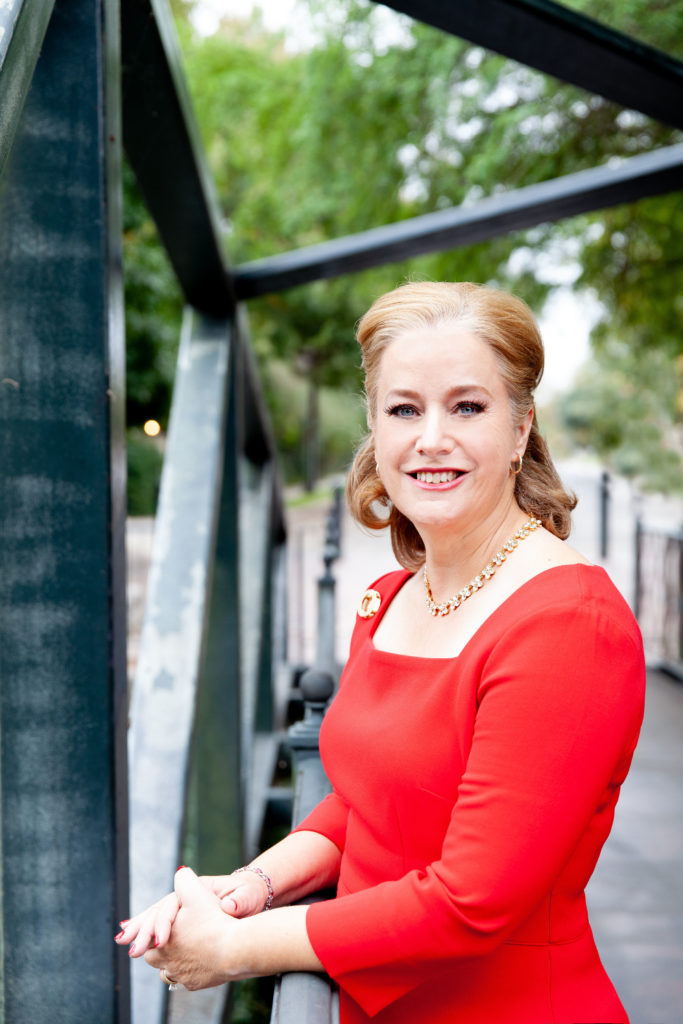 Gretchen Garceau-Kragh exemplifies the true spirit of voluntarism. A Junior League member since 1997, Gretchen served as JLSA President from 2011-2012 and has been a Sustaining Advisor to various League committees and projects since the culmination of her Active membership in 2013. Gretchen's volunteer experience has touched not just San Antonio but has stretched across the country to include the Junior League in Orange County, New York and the Junior League of Fayetteville, North Carolina. Gretchen credits her Junior League membership with helping her meet new people and learn about her community in every move to a new city she has made.
Taking her vast knowledge about her Junior League experience, Gretchen served on the Association of Junior Leagues International's nominating committee from 2013-2015, and later leveraged her skillset closer to home by serving on the board of the King William Association and as a member of the 2018 NCAA Final Four Hospitality committee. Gretchen's passion for volunteering led her to transition from a career as an athletic trainer to a successful career in the nonprofit sector, developing fundraising funnels for nonprofits in San Antonio including The Cannoli Fund, which she co-founded in 2011 and named after her beloved cat Cannoli.
Gretchen is also an esteemed board member for the Animal Defense League of Texas, further incorporating her compassion for animals into her voluntary service. Gretchen currently is a grant writer for multiple nonprofits in south Texas and nationwide, where she has devoted her skills in organizing and fundraising to help bolster the ability of many organizations to fulfill their missions. She has served the Alamo City Cancer Council, San Antonio Children's Museum, Seton Home, and Guide Dogs of Texas throughout her career in the nonprofit sector.
Gretchen is an avid sports fan who enjoys playing golf and going to Major League Baseball games with her husband Dr. John Kragh. Her unwavering ability to give and serve genuinely knows no boundaries.